Get your NSO Birth Certificate, Marriage Certificate in less than 30 minutes
Serbilis Center- East Avenue
Philippine Government Agencies
Manila, Philippines – NSO document walk-in application is recommended for those who needs multiple copies of birth certificates request. Online application cost P350 per document/certificate and will guarantee delivery within 2-4 business days, I tried the service last 2009, although payment will still need to be done thru bank deposits. For 2016 I'll be requesting for 5 NSO documents, visiting the Philippine Statistics Authority office or Census in East Avenue do consider the traffic congestion at any givem time. This road leads to EDSA-GMA Kamuning so expect heavy traffic on weekdays. But as soon as you reach NSO the processing will take less than 30 minutes to complete. I was amazed how fast Census service has improved.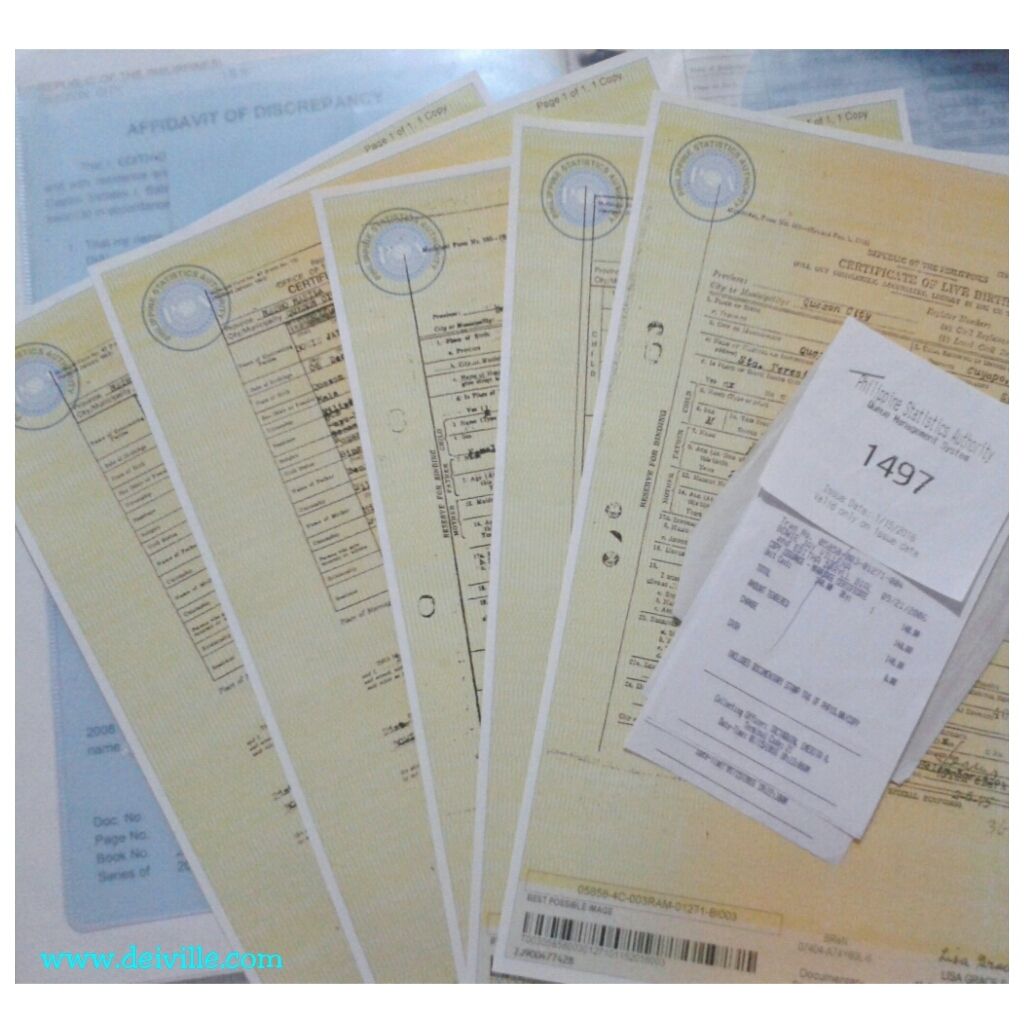 To start with:
Step 1: Get Application Form and Queue from from Information Marshall. Form are color-coded:
White – birth
Pink – marriage
Yellow – death
Green – certificate of no marriage
Accomplished Application Form with the required information.
IMPORTANT: Have your BReN ( Birth Reference Number) ready. BReN can be seen at the lower part of your birth certificate, placed at thr center.
Show your AF to BReN Screener, they will lead you to BReN Window for payment ( Window 47) and wait for about 3 minutes to call your name for the results and releasing of documents at Window 48.
If you don't have or don't know your BReN, you will be asked to proceed to Step 2 Screening Area A.
For the documents I requested I only paid P 700, includes 3 birth certificates and 2 copies of marriage contract.
For complete details of applicable fees and requirements you may check www.psa.gov.ph/civil-registration-wall-applications-serbilis-outlet
Bring valid ID and authorization letter (if the requester is not the document owner/parent/spouse/legal guardian/direct descendant.
Government-issued IDs are valid (digitized and plastic ID cards). Census don't accept Postal ID.
The part I spent most of my time was when filling up the five (5) application forms. I had to carry with me copies of birth and marriage certiicates to copy exact info and double check to avoid discrepancies that will cause me delays at Releasing Section.
Philippine Statistics Authority
East Avenue, Quezon City

DeiVille.com, created by Green Dei (Daryll Villena)
Write us at darylldial(@)gmail(dot)com for tips on entrepreneurship, parenting, consumerism, digital marketing, social media scenes and SEO.
If you find this post helpful, informative or entertaining, feel free to SHARE it.
Get instant updates from deiville.com on:
Facebook | Twitter | Instagram | Google + | Pinterest
I'd love to know what you think about this post. Feel free to leave your comment.
I do reply to each of your messages or questions so please come back if you've left one.
Disclosure: This is a personal post and deiville.com blog did not received any compensation for review and sharing this post. Regardless, all opinions are my own; may or may not differ from yours. I only recommend, discuss or introduce my reader to products/services/businesses I would or do use myself.