"CAN YOUR CELLPHONE CAUSE ACNE?"
This is a sponsored post.
Proactiv Philippines: Too much exposure to mobile phone heat, not good for the skin
Filipino use mobile phones every day in more ways than one, unlike before when it was only meant for calls. Instant messaging came and it didn't take too long for it to have games, apps and other entertainment features such as a video/music player and a radio. Today, people use it to get information from the internet, while numerous apps have made it possible to do things with just the touch of their fingertips. But among the numerous features a mobile phone has, the camera is probably the most used of them all. From taking pictures and preserving memories to taking selfies and showing off. Yes they want to look great in every photo taken for their social media contentment.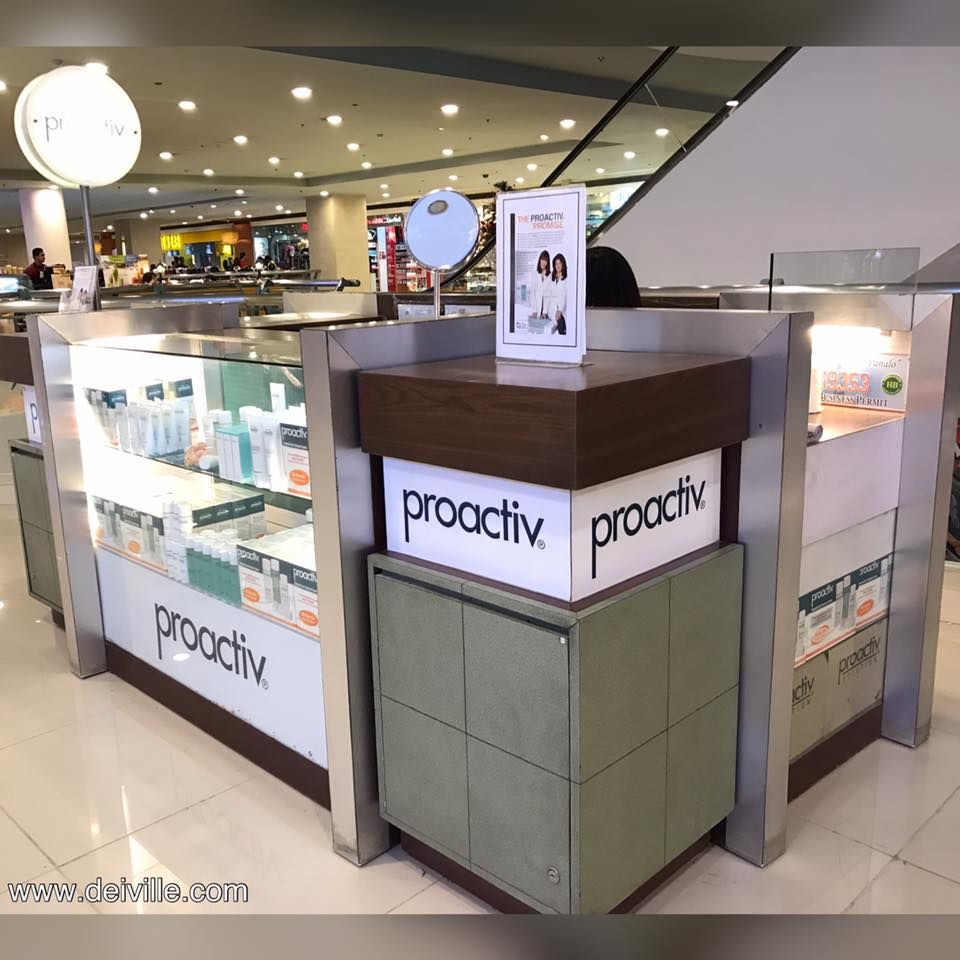 While mobile phones have given people the power to do things with just a swipe or touch of their fingertips, the constant use of mobile phones, especially those who are relentlessly taking selfies may cause some harmful effects on the skin. The heat coming from mobile phones is known to promote the number of antigens that could cause allergies, especially to those who already have a history of having several allergic reactions. Combining this heat to the use of nickel and cobalt in the phone trimmings could also make the skin red and itchy. And with these skin irritations brought by having too much heat exposure from mobile phones, blemishes and acne could break out on the skin.
Experts also have revealed gruesome details about the collection of dirt, bacteria, and other nastiness that builds up in cellular phones. When mobile phones get in contact with the skin to make a call, the skin is not only in direct contact with the bacteria, but it also starts to perspire and even trap oil in the pores. Worst yet, the pressure of the phone on the skin creates blemishes.
Luckily, America's #1 acne treatment system, Proactiv Solution has a 3-Step System that is dermatologist-developed and is designed to help clear existing acne and prevent future outbreaks, while gently taking care of the skin. This will also make the skin always ready for a selfie without having to use any filters before posting it online.
Proactiv's 3-Step System starts with the application of the Renewing Cleanser, which contains Benzoyl Peroxide to help kill acne-causing bacteria. The ultra-fine, micro-crystal BPO penetrates pores fast while being gentle on the skin and tiny exfoliating beads help to unclog the pores of impurities, such as excess sebum, keratin and dead skin cells. Next is the Proactiv Revitalizing Toner which refines and purifies pores through gentle exfoliation. It contains soothing botanicals to gently remove excess oil for refreshed, clear skin.
And finally, the Repairing Lotion, is a treatment that helps to heal breakouts and prevent new ones from forming. Each Proactiv kit comes with a free Refining Mask that helps keep skin clear and acne-free. Formulated with sulfur, a proven acne-fighting ingredient, reaches deep into the pores where blemishes begin. The Refining Mask unclogs pores, pampers inflamed skin, and softens the skin's texture.
Taking a break from these long heat exposure from mobile phones will definitely improve skin health— trimming down hours of phone calls to a minimum, lessen the amount of time playing games on the phone, and probably just take a few selfies instead of filling the phone's memory with a lot of it. By using Proactiv to have that blemish free skin, the perfect selfie could just be a click away.
Proactiv Solution
[wwb] http://my.proactiv.com.ph/
[facebook] www.facebook.com/Proactiv-219277720192/
[twitter] @ProactivWorks
Related posts:
Proactiv Success Stories
Product Review: Proactiv Green Tea Moisturizer
Proactiv Solution: Adam Levine's Acne Story with Proactiv
Proactiv Solution: The Real Cause of Acne, Preventions and Suggested Cures
Acne Prevention: 10 Beauty Secrets How To Keep A Clean, Clear Skin (A Proactiv Deep Cleansing Wash Approach)
Proactiv Solution: How to Take Care of Skin Using Proactiv Refining Mask
DeiVille.com, created by Green Dei (Daryll Villena)
Write us at deiville.com(at)gmail(dot)com for tips on digital branding , entrepreneurship, consumerism, parenting, health talk, women talk, Pinoy travels and Manila lifestyle.
If you find this post helpful, informative or entertaining, feel free to SHARE it.
Get instant updates from deiville.com on:
Facebook | Twitter | Instagram | Pinterest | YouTube
I'd love to know what you think about this post. Feel free to leave your comment.
I do reply to each of your messages or questions so please come back if you've left one.
Disclosure: DeiVille receives products in order to conduct reviews. No monetary compensation was provided unless noted otherwise. All opinions are 100% my own. Some posts may contain web links in exchange for payment. In the event of a giveaway, the sponsor is responsible for delivery of the prize, unless otherwise noted in the posting. I only recommend, discuss, or introduce products/services/businesses I personally use and believe will be a good fit for my readers.