Launched of Philippine Daily Inquirer's newest online portal Job Market Online and Pinoy Best Deals
Marketing strategy has evolved since the kick-start of the internet, more so with the social media that has been making waves on the live wire. The country's No. 1 broadsheet – the Philippine Daily Inquirer has been very much active in the online bandwagon as they double up the effort of sharing relevant information to the readers from both the traditional media and from the online platforms with Job Market Online and Pinoy Best Deals.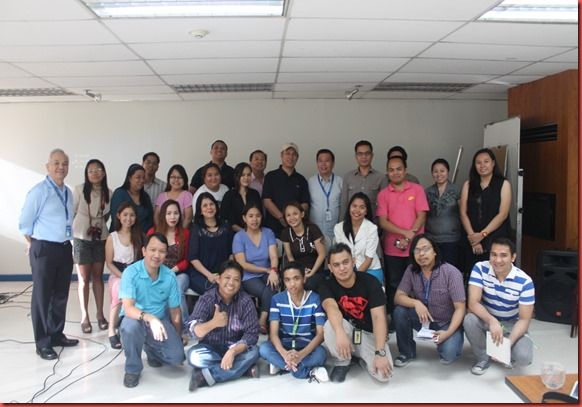 Blogging community was tapped recently by Philippine Daily Inquirer to witness the launching of jobmarketonline.com and pinoybestdeals.com.
The move has made a new milestone for PDI family, currently the first local newspaper to establish its online presence in the ad/job placement/job-seeking/recruitment industry. Mr. Jesse Francis Rebustillo (Head of the Classified Ads Section of PDI) further explains the bold step to connect with the target audience on the online and social media channels. Since job-hunting these days are considered in tune with the digital age. Gone are the days when a job seeker painstakingly reads classified ads randomly and carefully cuts a box ad (with scissors) a potential employer and later on sends resumes by dropping off personally at the employer's head office. Buy new clothes to appeal with the business-look requirement and with a 15% percentage of getting hired. Today, job seekers learn to strategize to make their lives efficient by seeking jobs online and sending documents digitally. The emergence of the internet has captured average people, anyone with a PC, laptop, tablet and even mobile phones can access the world-wide-web's possibilities. With Job Market Online: register for free, create/upload resumes, search for jobs according to categories and apply. For the recruitment group, 5 job posts are credited for 30 days FREE; resume banks are guaranteed clean and free from old and inaccurate databases. Find out more about the offer by contacting JM directly.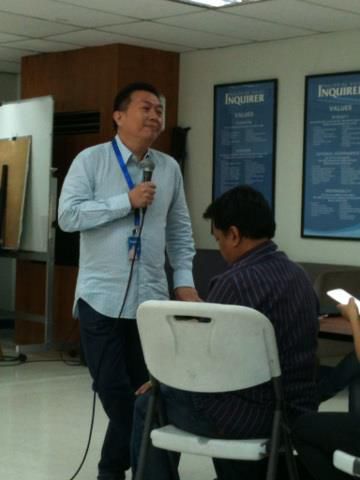 The idea of Job Market Online is highly amenable specifically to individuals and job advertisers living in provincial areas. Job prospects can be better viewed if only these people utilize the proper use of these technology tools – computer and internet. The value of time, money and energy for job hunters will be minimized. The companies seeking for targeted employees with geographic preferences can be possibly done. Some local towns nationwide are still not consummate with the advent of internet technology. We call for the attention of the job seekers and ad placement agencies to make a better use of (opportunities) what is available in your area and land that job you dreamed of or post available jobs needed on geo-target locations, if there's internet connection and available computer units or laptops, USE IT! Or better yet, share the good news to your neighbor or "kababayan" (fellow countrymen).
For job seekers, the job market online is now integrated with mobile services via SMS. Receive job alerts on your mobile phone by texting "JOIN JM <CATEGORY>" and SEND to 4467. The service is charged PhP1 per message. Job Market is published every Sunday with the Philippine Daily Inquirer.
For inquiries visit www.jobmarketonline.com. Contact 899-4425 or email jobmarket@inquirer.com.ph.
Another portal to watch out for by the consumers is the online retail shop powered by Philippine Daily Inquirer's Pinoy Best Deals. There are numbers of websites offering the same niche – a marketplace for group buying and discounted products/services. But what makes pinoybestdeals.com different from the rest, it's a secure place to close a deal with  and make successful transactions amidst the scam sellers and bogus buyers.
The online selling portal offers small-scale entrepreneurs a venue to display their goods/services while online shoppers have a variety of categories to browse for the shop queries. Seller and buyer can communicate privately thru sending messages to one another; the transaction is made by the two parties. Also it allows a customer feedback section applicable to all the sellers in Pinoy Best Deals. The online marketplace accepts banner ads for those interested to display company logos to reach potential customers with minimal charges.
Whether news headlines, lifestyle, entertainment, business news, classified ads, consumer deals  and even obituaries, Philippine Daily Inquirer (PDI) sees to it that they deliver the message using the right tools and diverse technology available. The newmaker group has established an active participation on all channels via print media, radio, television, websites and now with social media. To know more about the latest from Philippine Daily Inquirer, visit http://www.inquirer.net/
More photos from Philippine Daily Inquirer and Blogging Community. During the PDI Bloggers Event, aside from Mr. Rebustillo's presentation, joining the PDI family were with Mr. Eugene Rivera (Sales Manager in print and online for the Classified Ads section) who discussed the details of the websites, its focus and objectives. Also a warm speech from veteran PDI journalist/writer Mr. Ernie O. Cecilia (President and CEO of EC Business Solutions and Career Center, a human resource consulting firm. He is also from American Chamber of Commerce (AMCHAM) and former President of People Management Association of the Philippines (PMAP)).
Philippine Daily Inquirer
Chino Roces Avenue corner Yague and Mascardo Streets
Makati City
 Thank you to Richard Mamuyac of http://thenewsmakers.info/
DeiVille.com, created by Green Dei (Daryll Villena)
Write us at deiville.com(at)gmail(dot)com for tips on digital branding , entrepreneurship, consumerism, parenting, health talk, women talk, Pinoy travels and Manila lifestyle.
If you find this post helpful, informative or entertaining, feel free to SHARE it.
Get instant updates from deiville.com on:
Facebook | Twitter | Instagram | Pinterest | YouTube
I'd love to know what you think about this post. Feel free to leave your comment.
I do reply to each of your messages or questions so please come back if you've left one.
Disclosure: DeiVille receives products in order to conduct reviews. No monetary compensation was provided unless noted otherwise. All opinions are 100% my own. Some posts may contain web links in exchange for payment. In the event of a giveaway, the sponsor is responsible for delivery of the prize, unless otherwise noted in the posting. I only recommend, discuss, or introduce products/services/businesses I personally use and believe will be a good fit for my readers.