A visit to The Mind Museum in BGC Taguig
Summer of April 2013
A Part 1 Photowalk at The Mind Museum (TMM)
A day to spend with new found friends and to feed a child's curious mind. Although deiville.com has featured The Mind Museum (TMM) several times including exhibit testing before it opens to the public; this is my actual and complete visit to the Philippines' most state of the art science gallery as of this time. The photos were shot using a mobile camera. Have fun and we hope that parents (and even adults) bring your kids this summer at TMM.
Our group wasn't able to visit the two outdoor areas of discovery: Science-in-the-Park and the JY Campos Park due to time constraints and perfectly humid weather. I'll reserved the Part 2 features of the The Mind Museum from the outdoor adventures soon.
Walk starts here…
When purchasing tickets, it is best to make transactions online. Print the required documents and bring it over the concierge for verification.
A science museum isn't complete without the bossy and bony T-Rex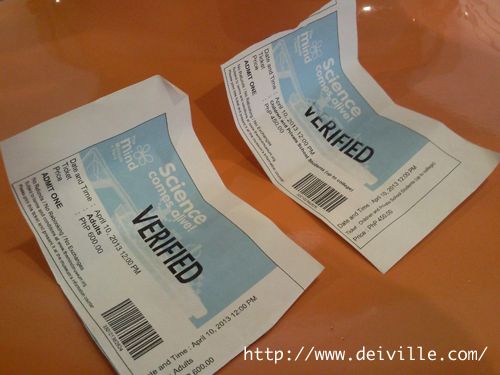 Robot Aedi welcomes the visitors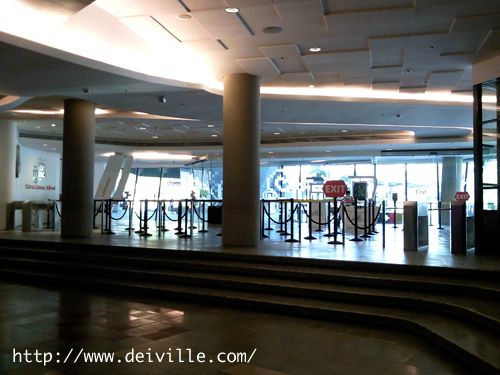 View from the entrance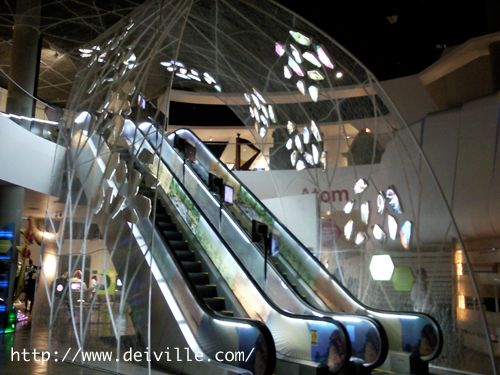 Escalators going for more explorations


Gauging earthquake intensity and to build back fallen structures 🙂


Make your own kind of tornado from direct heat of your palm, I was eager to try using breathe or maybe the armpit but then again I get totally shy. Hahaha!


Spinning round the shoe maker, we were waiting for  a winter boots shoe patterns to come out! The cycle continues with the leather shoes, a pair or sneakers and a Japanese slippers. Kids love it, they enjoyed how these pairs are being done through step by step procedure.


The Earth and the rest of the planets within our reach.


The story of early humans, with "Lucy" the first recorded human. Then came the caveman, Neanderthal, giants, the hobbits, etc.


The modern human (Homo Sapien)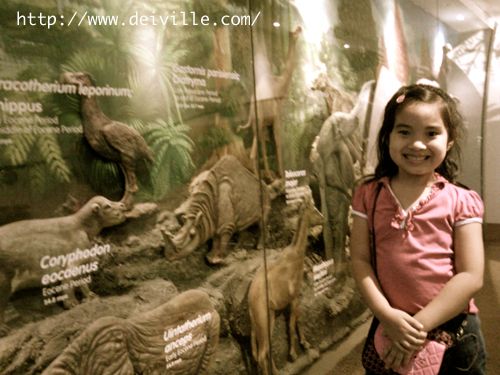 The dinosaur era from billion years ago before the big bang theory.


"Butanding"


Human brain re-wiring itself


The insect world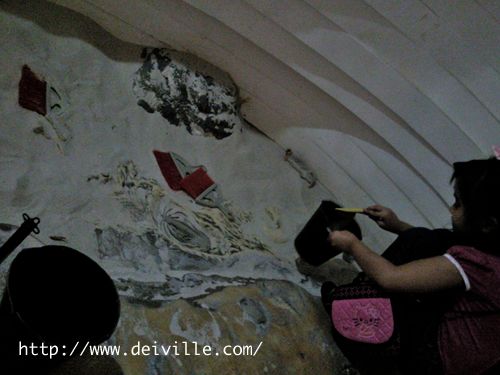 our future Archeologist


Cells and DNA's


Atoms at large


Mathematics: kaleidoscope world! 🙂


storing data and information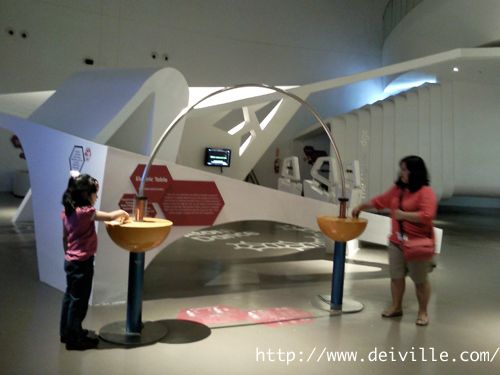 One of Drei's fave – the electric table


more atoms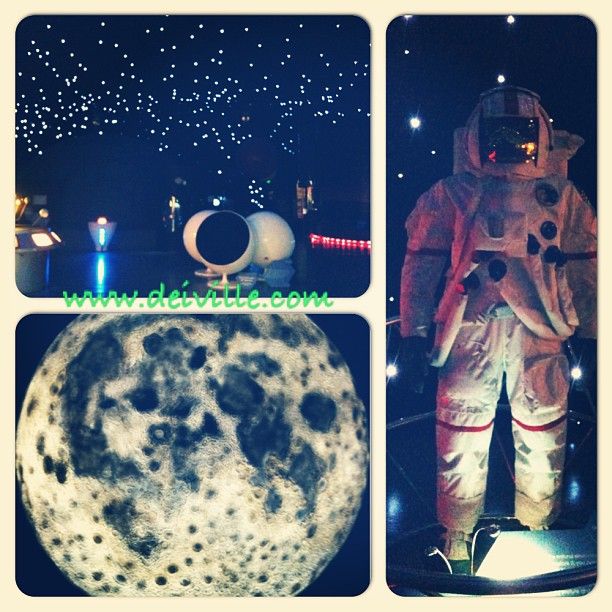 Moon craters, galaxies and NASA 🙂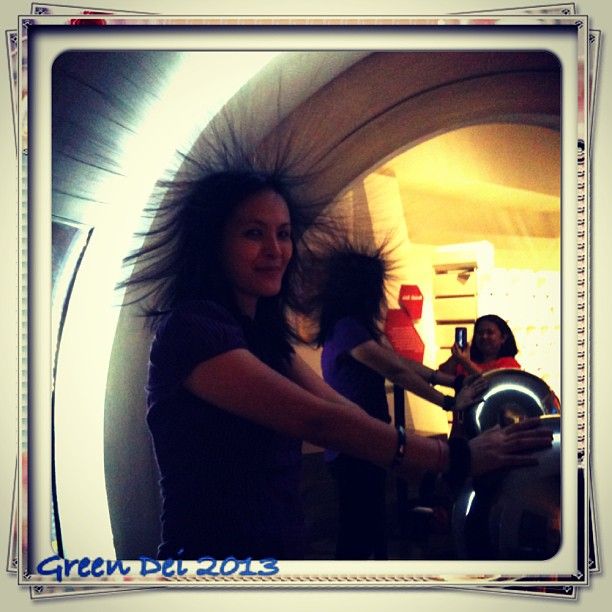 Ending our science journey with goosebumps, your visit will not be complete without experiencing static hairs!
Guys try out the galaxy/earth tunnel, it's mind blowing. That's what you  exactly felt when crossing galaxies, their like moving all over the space. That short trip to some could be a probable cause of  vertigo at some point. 🙂
There were also viewing of scheduled show times:
"Space Shell,the centrepiece of the Universe Gallery, this teaching planetarium can accommodate 40 visitors at a time. Instead of chairs, guests lounge on memory foam. The Space Shell features stories about the universe. Shows are 25 minutes. And Nature's Hour Glass, a mini-theatre inside the Earth Gallery acts as a virtual time machine and can accommodate 50 guests. Guests can enjoy two original Filipino-made films. Birthplace is a 3D, animated film on 4.6 billion years of Earth's natural History. Ang Simula, is a 3D, animated film on 100 million years of the natural history of the Philippines. Shows are 15 minutes each."
More photos from The Mind Museum in Full Perspective trip
Photobucket media: http://s994.photobucket.com/user/daryll_dial/media/deiville/
Museum Schedule:
Tue – Fri: 9:00 am – 6:00 pm
Sat: 9:00 am – 9:00 pm
Sun: 9:00 am – 6:00 pm
Time Slots for 3-hour museum tour:
9:00 a.m. to 12:00 p.m.
12:00 p.m. to 3:00 p.m.
3:00 p.m. to 6:00 p.m.
6:00 p.m. to 9:00 p.m.(Saturdays only)
Ticket Rates:
#1 For 3-Hours maximum stay at the museum
Adults – PhP 600
Children (Children 2 feet below are FREE) and Students (Up to College) – PhP 450
Public School Students – PhP 150
Teachers – PhP 150
#2 All Day Pass – PhP 750
The Mind Museum
JY Campos Park, 3rd Avenue
Bonifacio Global City, 1634 Taguig, Philippines
[t] 909MIND (6463)
[e] inquiry@themindmusuem.org
[w] http://www.themindmuseum.org
Related Posts:
The Mind Museum Summer Programs 2013: A Science Exploration For Young Minds
NBC Tent: Minds at Work – The Mind Museum's 1st Exhibit Testing May 26, 2011
The Mind Museum Sneak Peek
The Mind Museum Opens To Public this March 2012
DeiVille.com, created by Green Dei (Daryll Villena)
Write us at deiville.com(@)gmail(dot)com for tips on entrepreneurship, consumerism, parenting, health talk, digital branding, women talk, Pinoy travels and Manila lifestyle.
If you find this post helpful, informative or entertaining, feel free to SHARE it.
Get instant updates from deiville.com on:
Facebook | Twitter | Instagram | | Pinterest | YouTube
I'd love to know what you think about this post. Feel free to leave your comment.
I do reply to each of your messages or questions so please come back if you've left one.
Disclosure: DeiVille receives products in order to conduct reviews. No monetary compensation was provided unless noted otherwise. Some posts may contain web links in exchange for payment. In the event of a giveaway, the sponsor is responsible for delivery of the prize, unless otherwise noted in the posting. I only recommend, discuss, or introduce products/services/businesses I personally use and believe will be a good fit for my readers.