Parenting: What to expect from Scholastic Warehouse Book Sale 2015
Top picks from Scholastic Warehouse Book Sale
Scholastic Philippines' "The Big Christmas Blowout Sale" will run until December 23 only. For parents and book lovers it's the time of the year to wrap gifts for your kids, inaanaks, nephews and nieces, friends, monito/monita and reward yourself with the gift of reading and literacy to little ones.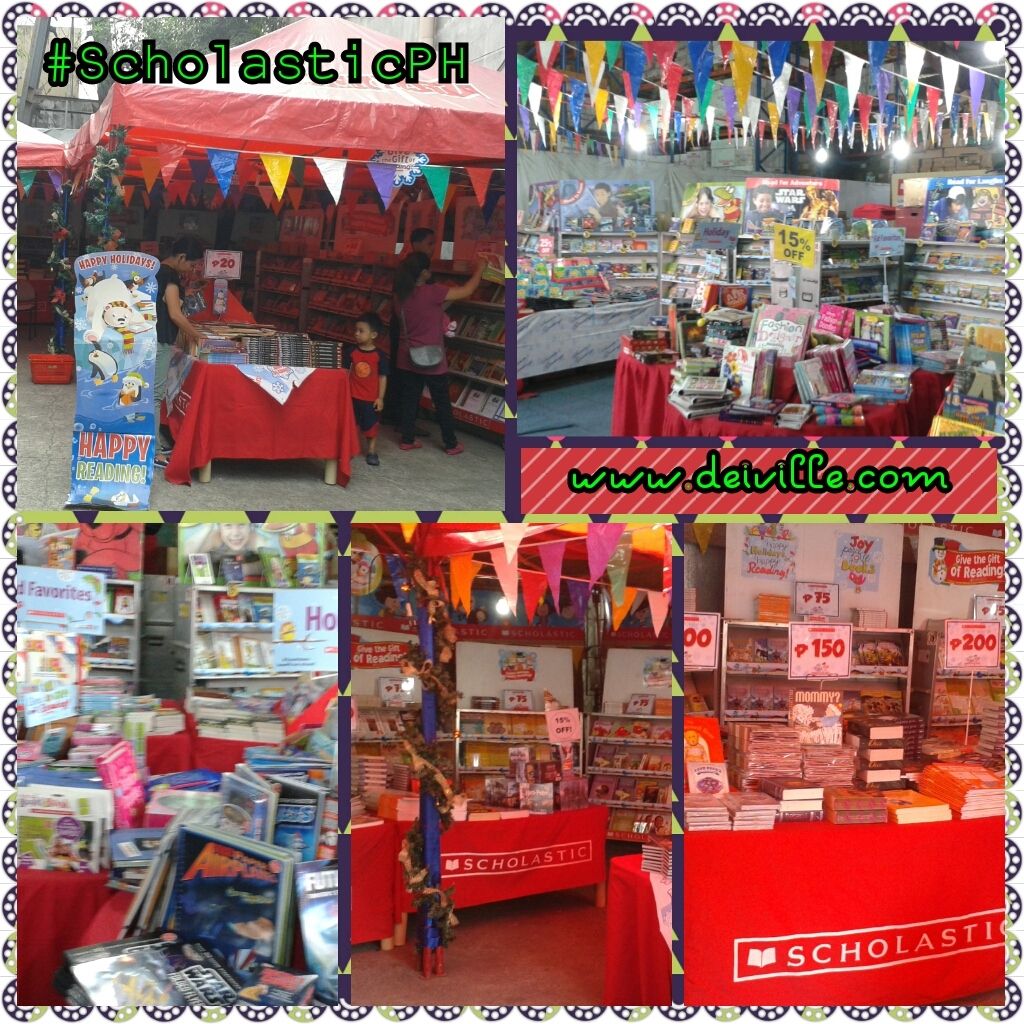 Scholastic warehouse book sale this year has fantastic deals up to 80% off on selected books. Choose from book racks ranging from P20, P50, P75, P150 up to P250. Hardbound books are mostly 50% off. Story books from the likes of Mo Willems, Roald Dahl or Eric Carle as well as activity books from crafting to sticker books are all displayed on discounted tags in time for the holiday gift giving.
The great book sale is only until the 23rd of December. Visit the warehouse at 70 C. Raymundo Avenue in Pasig City (in front of Floor Center). Open daily from 9am to 6pm.
DeiVille top picks includes:
Harry Potter series
Hardbound series are all 50% off except for one hardbound title – The Half-Blood Prince priced at P250 only from its original price P795! Want to hear more? Paperback series book 4 (The Goblet of Fire) at P150 only and book 6 (The Deathly Hollows) at P250. If you want to buy the whole series in a box (paperback) you get 15% off.
Roald Dahl classics
I wanted to get new copies of Dahl children's classics for my kid to get to know and build interest with Dahl's other witty, chilling stories aside from Charlie and the Chocolate Factory. Also to introduce Quentin Blake's disgusting but funny illustrations. The best part I got 3 of his works that cost me P120! The Witch at P50 (from original price of P245), The BFG P50 (from P300), and Esio Trot P20 (from 205).
Teen books
My 9-year old chooses these titles; she suddenly doesn't like series from Thea Stilton, Geronimo Stilton, Creepela Von Cacklefur instead switched to teeny strong stories like Hunger Games, Mockingjay and Percy Jackson chronicles.
We got hold of Allegiant (P385), Ender's Shadow (P275) and The School of Good and Evil (P215).
The Chronicles of Narnia by C.S. Lewis and other classic books
The Horse and His Boy (P225), Brian Hunt (P145) is available at P20 each, just imagine we did saved a lot. Not to mention the other books we bought for Christmas giveaways.
Other materials
Mathworks is a math challenge booklet cost P20 (from P245) and for little ones an Early Childhood Poster Pack by Dromkeen Children's Literature Collection at P50. Card Trick booklet also at P20 (from P95).
Take time to drop by to fill your carts with your favorite book titles at the lowest price possible.
HOW TO GET THERE:
Commute from Ortigas Center
Ride a taxi cab, usual rate P100 flat. Or you can take G-Liner Bus and transfer a jeepney ride from C. Raymundo cor. Ortigas Extn.
C5 Road is also an easier route, take C5 on Sundays. 🙂
You can view our complete photos from Scholastic Warehouse Book Sale on our Facebook Page and Instagram.
Related topic:
Learn how to play saxophone – tenor saxophone at WWBW
DeiVille.com, created by Green Dei (Daryll Villena)
Write us at darylldial(@)gmail(dot)com for tips on entrepreneurship, consumerism, parenting, digital marketing, social media scenes and SEO.
If you find this post helpful, informative or entertaining, feel free to SHARE it.
Get instant updates from deiville.com on:
Facebook | Twitter | Instagram | Google + | Pinterest
I'd love to know what you think about this post. Feel free to leave your comment.
I do reply to each of your messages or questions so please come back if you've left one.
Disclosure: This is a sponsored post and DeiVille is in any way compensated for review and sharing this post. Regardless, all opinions are my own; may or may not differ from yours. I only recommend, discuss or introduce my reader to products/services/businesses I would or do use myself.