How Good or How Bad the Product Knowledge of your Proactiv Skin Care Advisors
Skincare
Consumerism
Mind and Body
Product Review


Proactiv Solution Philippines
What better way to gather information you need is by throwing in spontaneous questions anonymously through a phone call. Proactiv Solution Philippines selected Proactiv Skin Care Advisors are available for us (bloggers) to come up with nagging questions to determine the product knowledge of these skin care experts. The act would normally sound like an ordinary consumer punching in queries and doubtful questions, but the purpose appears like a mystery shopper.
So they say pimple is such an ugly thing to an acne-prone skin, how one deals with it depends on variety of factors. Disturbing factors ranges from skin type, climate, diet, lifestyle and skin care technique.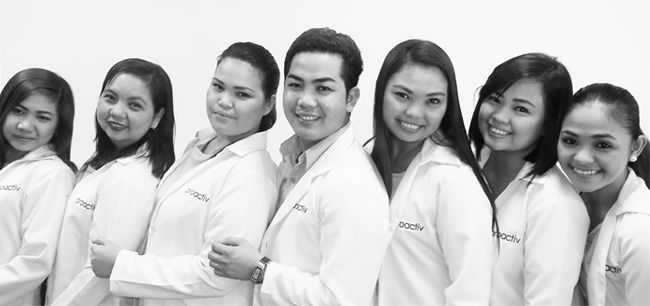 If you constantly has consulted a number of dermatologists before and still haven't achieved a permanent result of
avoiding nasty pimple, it's about time to think of other options. I share the same sentiments. If things didn't work the second time – ditch it. It comes to me as a validation that this dermatologist makes money out of my red itchy pimple! You paid for it to be treated not to be a loyal derma visitor every now and then. For those seeking over-the-counter treatment, sometimes it gave temporary relief. Aim for a solution that targets the root cause of your skin problem. After all, simple treatment is what your skin needs. I got some great ideas about simplifying your acne without a cost (but that will have to wait for another post) 🙂
Meanwhile, let's take a closer look at an acne solution brand and get to know more what the Proactiv experts would answer for every alarming question about zit control. Deiville made phone calls to two of Proactiv main branches in the Metro (Glorietta and Trinoma). The kick is to asked at least 8 alarming questions to Proactiv Skin Care Advisors and seek useful/logical advice on acne problems.
FAQ's
Caller 1: Considering I have an Asian-type oily skin, does Proactiv works on this skin type?
Caller 2: The Proactiv 3 Step System works well for all skin types, the product is suitable both for men and women. The system helps to clear blemishes and acne prevention. For oily skin, I can recommend you to try our 30-Day Kit Proactiv 3-Step System consist of Renewing Cleanser, Revitalizing Toner and Repairing Treatment. For oily skin, you can use an oil control product.
Caller 1: What oil control product would you recommend?
Caller 2: You can use Proactiv Solution Daily Oil Control, it complements the Proactiv 3 Step System. Apply a thin layer of Daily Oil Control to reduce excess facial oil and balance your skin's natural oil level to get rid of shine. It also keeps makeup from streaking and helps keep pores from clogging while it hydrates skin. It is use after Repairing Treatment.

Caller 1: Can I shop online? How much do you charge for the shipping fee?
Caller 2: You can visit http://my.proactiv.com.ph/products.htm for our complete product line and prices. We offer free delivery on purchases with 30 or 60 day kit or product extensions with 30 or 60 day kit. For product extension orders only, a delivery rate of Php150 for Metro Manila and Php330 outside Metro Manila.
Further more, the Proactiv Skin Care Advisors I had a chat with were surprisingly knowledgeable (5 Stars) and speaks in a friendly atmosphere (8 Stars). They thoroughly explained the proper skin care routine and what to expect when trying out the 30 day kit.
If you have lingering questions showed up on any Proactiv branch and look for Proactiv Skin Care Advisor of that branch. They know their product very well, don't be scared to share your common acne grievances. Investing on a trusted brand is better than switching to one product to another without really finding the right solution.
If you have acne problems and need help, approach Proactiv Skin Care Advisors at Trinoma, Glorietta 2, Marquee Mall, at Watsons and SM Department Stores nationwide and they'd be glad to help you achieve the best skin results for sure!
Proactiv Skin Care Advisors
http://my.proactiv.com.ph/skin-care-advisors.htm


8 Alarming Question for Proactiv Skin Care Advisors
1. What are the other names for "acne?"
Answer: Pimples, breaksouts, blemishes, blackheads, whiteheads, papules, pustules, zits, spots. In Filipino – tigyawat, tagyawat, tigidig, worst tigyawat na may nana, kurikong, jograd, baku-baku.
2. What are the common myths on acne treatment?
Answer: Some uses the following home remedies: toothpaste ( I actually used it until now!) 🙂 antifungal cream, dishwashing liquid, lemon juice, hemorrhoid cream, baking soda, egg whites, milk of magnesia, garlic, newborn baby urine, cornstarch, hydrogen peroxide garden mud or window cleaner.
Filipino style: first time menstruation (yuck!) hahaha! lipstick, hot compress.
3. How safe is Benzoyl Peroxide?
Answer: BP is safe and trusted medicine, it is found in the best-selling acne cleansers. BP is an oxidizer that kills nasty bacteria efficiently. After using it don't wipe off excess BP on your colored fabrics as it acts as bleach and ruin your colored shirt.
4. On Apricot scrubs and other "natural" facial cleanser/facial scrubs containing grround-up fruit parts
Answer: The sharp edges from these particles actually causes micro-tears, leaving it raw and irritated, potentially making matters much worse.
5. The cheap sulfur solution actually helps?
Answer: Yes! Sulfur mask is a great ingredient for anti-acne treatment, it reduces redness and swelling.
6. Does sun-bathing or tanning can cause acne?
Answer: There's no such thing as healthy tan,the sun rays have a bunch of bad consequences for your skin – acute burns, cancer, pigmented spots, wrinkles, premature aging, permanent widening of the pores and dilate blood cells. Buy sun blocks with "broad spectrum" – which means it blocks both UVB and UVA. Look for zinc oxide, avobenzone or Mexoryl on the active ingredient list.
7. Can eating chocolate can cause major acne problems?
Answer: You are what you eat. Some people's diet can trigger the acne process, resulting in a worsening of your breakout. According to study, iodine (can be found in salt and fish),the hormones present in meat and milk and high-glycemic fod also know as junk foods; these food items are said to be the main culprits. So if you think certain foods are your faces foe, pinpoint what food you are prone to acne and eat in moderation or better to avoid it.
8. Is it safe to use Salicylic Acid?
Answer: This acid breaks up and dissolve the plugged pores. It acts as a liquid pipe cleaners.The acid won't work to clear your red zits, but it opens the door for the other medicines that will.
Ref: The Doctors' Secret to a Lifetime of Clear Skin. Katie Rodan, M.D. and Kathy Fields, M.D. 2009-2011
Other topics:
View vlier products
DeiVille.com, created by Green Dei (Daryll Villena)
Write us at darylldial(@)gmail(dot)com for tips on entrepreneurship, consumerism, digital marketing, social media scenes and SEO.
If you find this post helpful, informative or entertaining, feel free to SHARE it.
Get instant updates from deiville.com on:
Facebook | Twitter | Instagram | Google + | Pinterest
I'd love to know what you think about this post. Feel free to leave your comment.
I do reply to each of your messages or questions so please come back if you've left one.
Disclosure: This is a sponsored post and deiville.com blog did receive compensation for review and sharing this post. Regardless, all opinions are my own  and sourced from Proactiv Solution Philippines; may or may not differ from yours. I only recommend, discuss or introduce my reader to products/services/businesses I would or do use myself.