It's More Fun In The Philippines
20 Basic Travel Essentials in the Philippines
Travel Philippines
Philippine Beaches
Philippine Hotels
Traveling around the island Philippines basically asks for travel essentials that conforms to the tropical weather the country has.  Destinations and itineraries may vary but basic travel essentials for a tropical country should always be packed with a comfortable journey, thrill of adventure and the right attitude.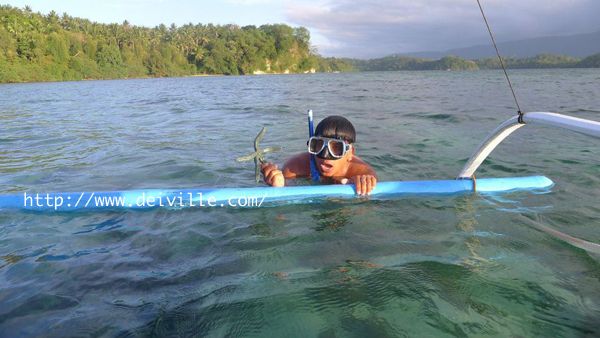 Here is a list of basic travel essentials suited for Philippine travel.
Sunscreen
When heading for the beach, hiking or even strolling around the city, sunscreen is an indispensable item. The sun's heat reaches its peak from 9:00am to 3:00pm. For the beach adventurers, choose waterproof sunscreen and those that last for hours. For babies and children, child-friendly sunscreens are available.
Sunglasses
Tinted eyeglasses or sunglasses are essential for eye and face protection under harmful UV rays. Choose those that are made from high-quality plastics and light material. ​Wayfarer types are one of the recommended sunglasses to wear in travels and beaches. Your sunglasses should withstand heat and should be durable enough during the whole trip.
Mineral water, natural juices and energy drinks
Drink plenty of water, dehydration is the result from too much activities esp. if on humid conditions. Quench your thirst ahead of time, even before you hit the sun.
Comfortable clothes
Bring cotton light clothing. Tank tops, shirts and shorts are Philippines' common wearable.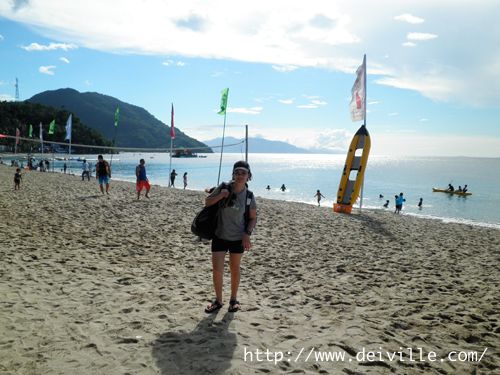 Trekking shoes
It is important to have trekking shoes or anti-slip flip-flops, it does have a multipurpose functionality. When traveling in the Philippines, long walks are considered a norm.
Sneakers/walking shoes
Also one of the basic essentials when going from one place to another.
Zip lock bags
Zip lock bags are not just great for packing toiletries which might leak in a suitcase (in case the bottle leaks). It is also used nowadays as a gadget protector from beach sands and water. You may also safely keep your first aid kit and important medicines inside a zip lock, air-tight packed items tends to save luggage space.
Insect repellent and prescription medicines
As a precaution, keep yourself against the perils of insect bites. Mosquito bites carrying "dengue" are rampant to places with stagnant waters and dark areas. Virgin forests have armies of these dangerous insects. It is important to have a presence of mind and prepare before going out.
First aid kit
Your packed of first aid kit should contain the following:
prescription medicine
anti-allergy medicine and/or ointment or lotion
medicines- aspirins, paracetamol, anti-diarrhea medication
small-packed adhesive bandages and gauze
small bottle of Alcohol rub (disinfectant/hand sanitizer) or antiseptic hand wipes
regular strength pain medication
hypoallergenic adhesive tape
anti-itch ointment – calamine lotion, antihistamine cream
antiseptic – povidone iodine in swabstick or towelette
Hand sanitizer or alcohol
An alternative for hand cleansing when clean water may not always be available.
Toiletries
Bring these travel essentials in sachet form to avoid heavy luggage: soap, toothpaste, towels, pack wet tissues and toilet paper.
Eco bags and convertible bags
Philippines' government adheres to a green environment, some establishments don't use plastic materials as mandated by the law of governance. Bring foldable eco bags for your dirty laundry and other things such groceries and other errands.
Travel document photocopies
Photocopies of important documents should always come in handy. Bring extra copies of your travel documents, passports, drivers' licenses, credit card information and emergency contact numbers.
Travel guide maps
Secure travel maps or travel guides and directions from the assigned tourism department. Also comprehensive travel maps are available in airports and bookstores around the country. Online guides and maps are also available, to obtain basic information before leaving on a trip to make travel easier.
Small locks
Secure your suitcases and traveling bags with small locks for safety when they are left unattended in hotel rooms.
Light snack and interactive toys
During the travel; stack up your bag with ​the ​right amount of biscuits, cookies, chocolates and gums. It is important for children to have a light meal every now and then, we cannot be certain about flight delays and long waits. These items also alleviate boredom.
Books, e-books
Get yourself a nice book (same with the kids) you can read along during the trip or even while resting or killing time.
Camera, Laptops and Cellphone
Seal in the memories with photographs and videos. Before leaving for a trip, secure your chargers and memory cards in the right places.
Enthusiasm
Explore the places you are hanging out with. Redefine your adventures by discovering the people, cultures, landmarks, and great foods, to achieve a one-of-a-kind vacation.
Checklist
Most important, always prepare a personalized travel checklist. Keep a small note on your pocket, when going back home it'll make repacking easier and convenient without leaving anything behind.
Remember to travel light and have fun. Make a habit of bringing back home memorable experiences from your adventure. Remember CLEAN as you go.
Or you might plan to go back and re-visit the Philippines for more wild travel explorations.
Have you been to the Philippines? We'd like to hear from you, share your travel's fondest story, good or bad we'll accommodate it.
Related topics:
San Teodoro's Tamaraw Falls in Mindoro
Bamboo House Beach Lodge and Restaurant in Talipanan, Puerto Galera
Lucas Cucina Italiana in Talipanan, Puerto Galera
Talipanan Falls and Mangyan Village
Puerto Galera Island Hopping
Traveler's Guide to Talipanan Beach
El Canonero Diving Beach Resort at Puerto Galera
White Beach: Dreamwave Puerto Galera
Widus Resort and Casino in May 2012
DeiVille.com, created by Green Dei (Daryll Villena)
Write us at deiville.com(at)gmail(dot)com for tips on digital branding , entrepreneurship, consumerism, parenting, health talk, women talk, Pinoy travels and Manila lifestyle.
If you find this post helpful, informative or entertaining, feel free to SHARE it.
Get instant updates from deiville.com on:
Facebook | Twitter | Instagram | Pinterest | YouTube
I'd love to know what you think about this post. Feel free to leave your comment.
I do reply to each of your messages or questions so please come back if you've left one.
Disclosure: DeiVille receives products in order to conduct reviews. No monetary compensation was provided unless noted otherwise. All opinions are 100% my own. Some posts may contain web links in exchange for payment. In the event of a giveaway, the sponsor is responsible for delivery of the prize, unless otherwise noted in the posting. I only recommend, discuss, or introduce products/services/businesses I personally use and believe will be a good fit for my readers.