U.P. Kindergarten Admission Test 2013 Result
University of the Philippines Integrated School
UPKAT 2013
Parenting
Philippine Education
Preschool in Metro Manila
University of the Philippines
Last year's UP Kindergarten Admission Test 2012 (UPKAT) gathered around 5,000 kindergarten applicants. The sad part was that only 100 slots available for kindergarten entry level. 60% of which are allotted for UP employees and the remaining 40% for non-UP personnel. The saddest part for all of those 40% outsiders alone, from the grapevine – selections will be made in random order by way of draw lot. Pretty tough and grinding for outsider parents.
As a parent, our journey has just started, today April 25, 2013; we received a snail mail from the office of University of the Philippines Integrated School stating that:
"We regret to inform you that due to a very number limited of slots, we could not accommodate the admission of (child's name) at Kindergarten.

S/he obtained a score of 36 in the Kindergarten Admission Test (KAT). The cut-off score is 39 for children of non-UP personnel."
I was frustrated and depressed for a moment as I utter in deep silence. Had a wishful thinking my child will pass the UPKAT 2013 (a mother's gut feel). I learned somehow you couldn't have everything within your reach. All I wanted is to give my child an opportunity. Basic education given by UPIS is something any hopeful parent wanted as a starter. This education compromise a highly integrated method of teaching (not available from any other school) at a closely fix cost. How I wish Philippine education were tangent to opportunities for all Filipinos. For us it's time to face Plan B to face the race for private school replacement. Technically a few school operators in the Metro comes to divert curriculum to an enticing visuals, missions, etc; these group  rather look like cheap catalogs selling the stuff to attract volume of enrollees and  income generation. Tends to forget the concept of educating. Parents choose the right school and invest wisely.
Here are the complete list of UP Kindergarten Admission Test 2013 Qualifiers
Source: http://www.upis.upd.edu.ph/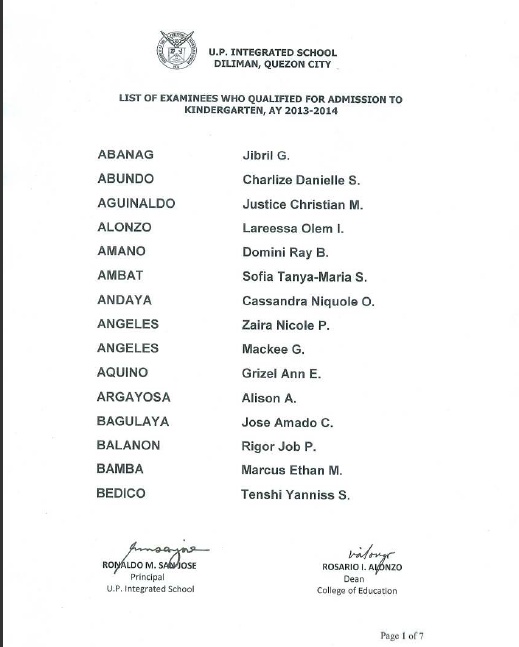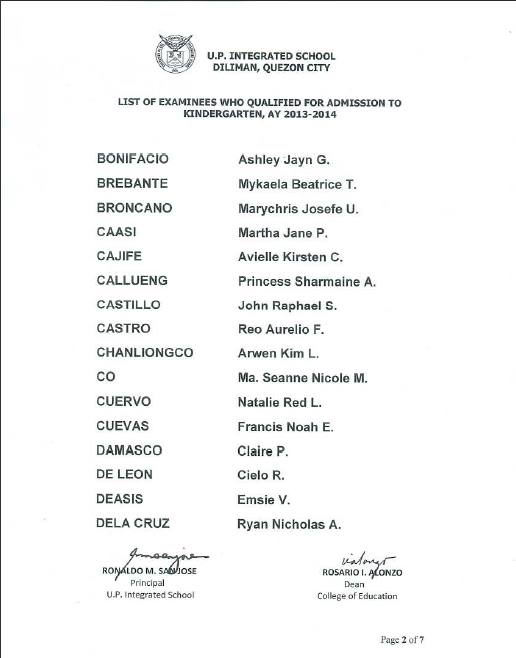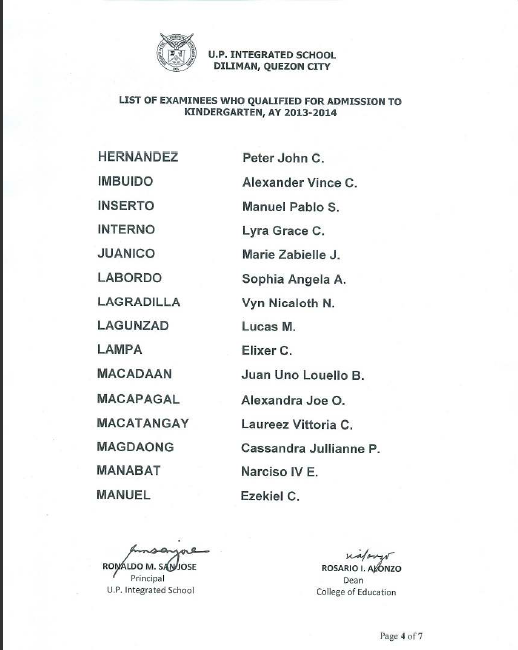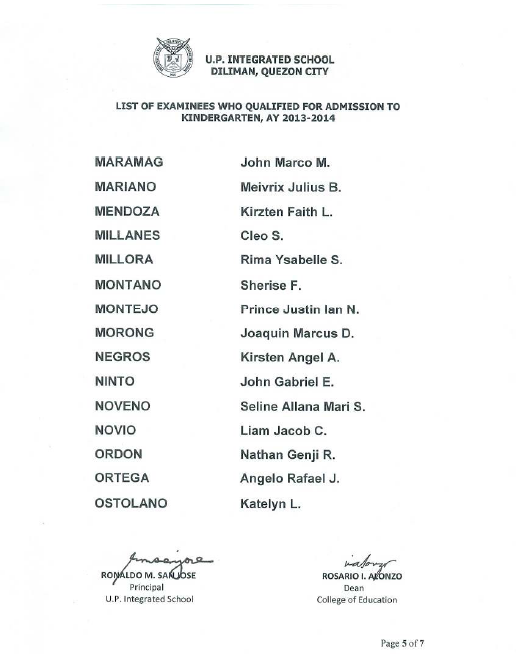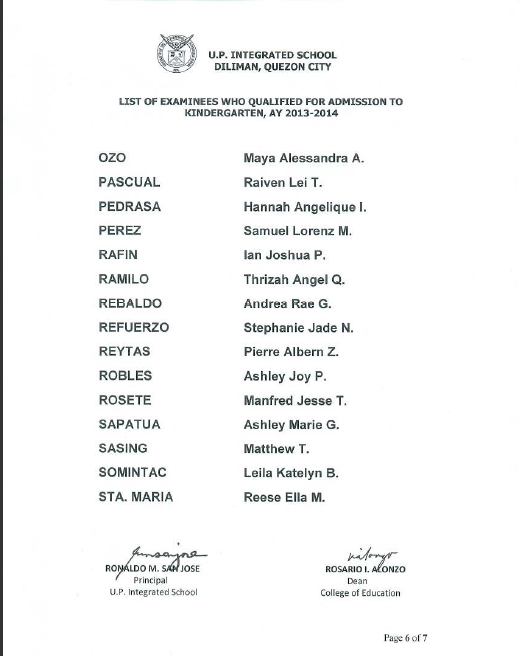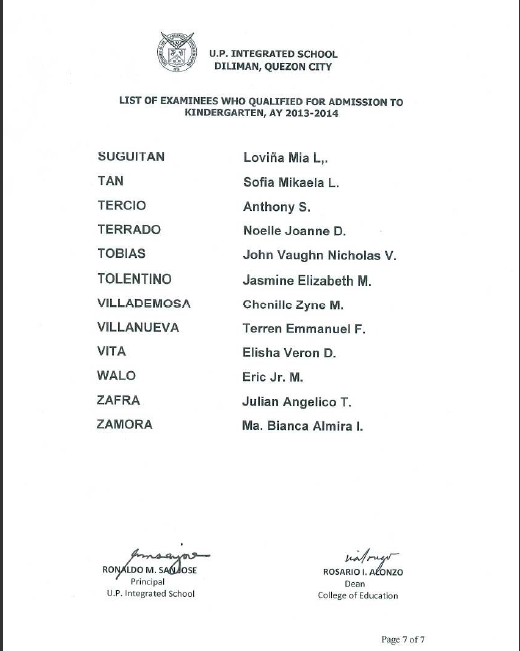 We've lost today, maybe luck will be on our side on different setting. 🙂
How was your child's performance at UP Kindergarten Admission Test? Did they make it or not, we love to hear your stories.
Related Topics:
Complete List of school schedule,activities and Philippine Regular/Special Holidays for School Year 2013-2014 (from May 2013 to May 2014)
Early Literacy Clinic : Hello World, Here I Come!
2nd Singapore Math Learning Festival Round-up
Quezon City: Progressive Schools and Traditional Schools Directories
Feedbacks for Kinderheim for Incoming Nursery/Kinder
Parenting: Summer Activities For Kids
Quezon City: EARLY LITERACY CLINIC (ELC)
The 1st Philippine Brain-based Learning Conference Round-up
BrainFit Studio Philippines: Building Brain Fitness for Kids and Parents
DeiVille.com, created by Green Dei (Daryll)
Follow @GreenDei and Like our Official Facebook Page: Dei-Ville
Write us at darylldial(@)gmail(dot)com for tips on consumerism, digital marketing, social media scenes and SEO.
Disclosure: This article is being published based on my written opinions and mentioned source. No business relationship involved with any company or organization promoting this event.
DISCLAIMER: www.deiville.com website welcomes friendly debate, but comments posted on this site do not necessary reflect the views of the author. www.deiville.com reserves the right to delete, reproduce or modify comments posted here without notice. Posts that are inappropriate will automatically be deleted.
Comments
comments