UP Diliman's Sunflower Season
UP Diliman's Sunflower Season
Next academic year won't be the same #SunflowerBlooms
Philippine Landmarks and Heritages
Travel Philippines
Philippine Education
April, 22, 2014, Quezon City – Time for sunflower picture taking at the stretch of University of the Philippines Diliman as these stunning flowers comes in full bloom this April. What makes it more memorable this year is at the same time as sad news to future graduating UP students as they will embark with UP Diliman's University Council's approval of academic calendar shift which meant commencement exercise will be scheduled on June.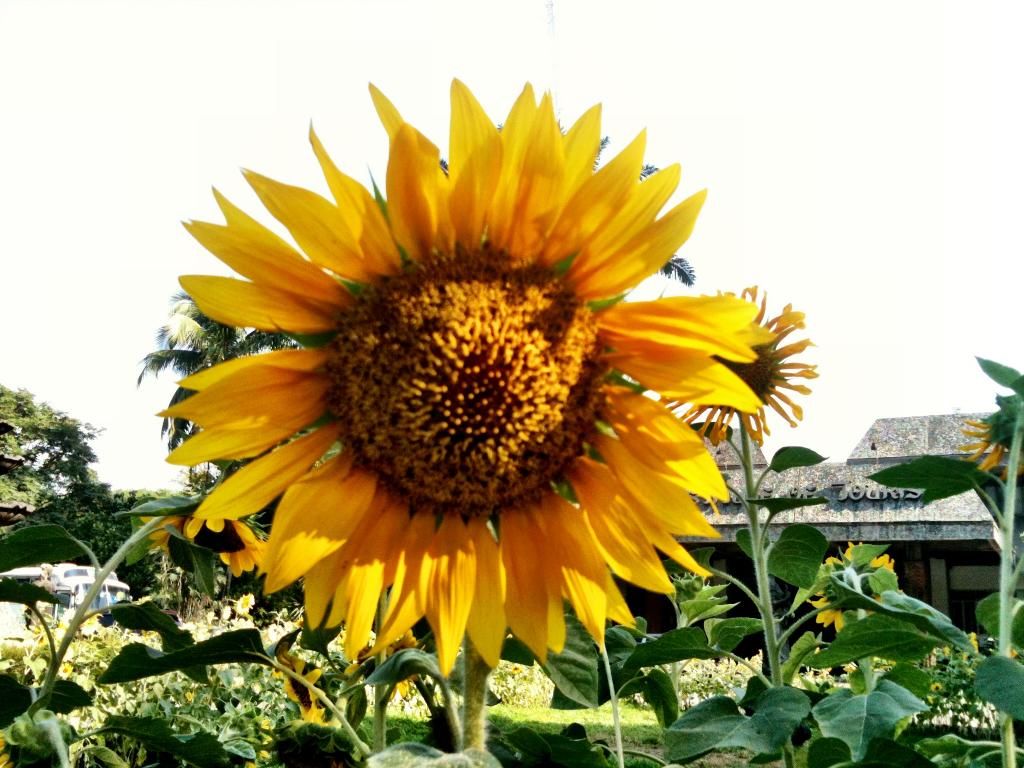 UP's graduation is slated on April 27, 2014. Expect the shiny yellow flowers under attack and harassed from cutting the stem and picking the flowers all the way by visitors and appreciative eyes. Note that these flowers are maintained daily and its management has spent allocated budget and time in cultivating the seeds. Every year, the gardeners can't saved up the seedlings from previous blooms because the community overly appreciates UP Diliman's sunflower season and they were left with zero yield brought about by birds eating the seeds, children eats the seeds too and visitors harvest the flowers as if they owned the public state university's ornamental garden.
DeiVille.com, created by Green Dei (Daryll Villena)
Write us at darylldial(@)gmail(dot)com for tips on entrepreneurship, consumerism, digital marketing, social media scenes and SEO.
If you find this post helpful, informative or entertaining, feel free to SHARE it.
Get instant updates from deiville.com on:
Facebook | Twitter | Instagram | Google + | Pinterest
I'd love to know what you think about this post. Feel free to leave your comment.
I do reply to each of your messages or questions so please come back if you've left one.