Recommended Online Shopping Sites in the Philippines for 2015
Online Shopping sites we tested for the past 2 years
These are only a few of online shopping sites in the Philippines that we personally tried. Actual purchases made are based from needs, feedbacks, reviews and trust rate of the sites.
DeiVille's Top 5 Online Shopping Sites for 2015
eBay PH
eBay has been in the e-commerce business since 1995. We made our very first online purchase through eBay.ph that was 2009 then. We were skeptical at that moment on how to bid and buy items we were watching. Eventually we get the hang of it until we created our own virtual shop in eBay as part of our school project in Economics focusing on "preloved, preowned items." Back then we've collected our favorite sellers and check them more frequently for new posted items. Women purchases practically revolve around vanity goods from lipsticks, press powder, bags, shoes and clothes. ☺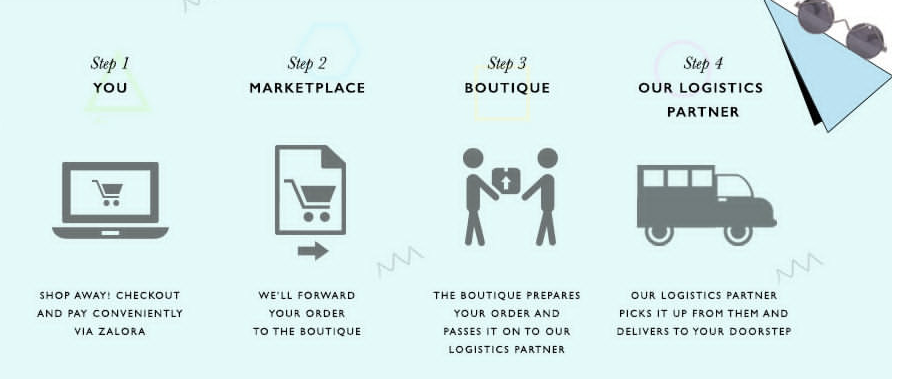 Instagram
Online sellers from instagram based from my observations are technically the people behind Multiply, I myself was once hooked on Multiply. I buy and sell, make friends with the sellers and met a lot of buyers that I became friends with. The community then was a combination of social networking and e-commerce. Online shopping on Multiply is full of fun and (honestly) cheap, affordable. The bad side is when the company made it profitable for them by charging sellers with an option to pay for an upgrade on something that would suppose level up their seller standing, but the user rejected the idea. Not until new platforms emerged bypassing the popularity of Multiply.


Instagram offers the same principle, visual display with contacts plus the trending hashtags of an item.
Lazada
This site came in the Southeast Asia market early 2012, With the use of aggressive marketing Lazada easily made targeted niche. Part of their marketing plan, they also tap bloggers to introduce online shopping to promote their buying experience. As for me now that I am a parent, our buying habits have change a bit, I no longer dwell on vanities ☺ instead I browse for gadgets, toys, sports gears, children stuff and even home appliances.
Zalora
Zalora came in alongside Lazada, but this shop displays a more sophisticated side. I found items that are at range within my budget, plus the site has a fresh look and offers a wide array of products thus it makes online shopping more convenient. As I spoke about online shopping esp. sport gears, I stumble upon Zalora's new offering – they now have Roshe's in their line of men's and women's shoes. That's another convenient alternative shop for roshi run seekers like me compare to by-order policy of some sneaker shop here in Metro Manila.
Group Buying Sites
Remember the time when Groupon and Ensogo offered a discounted price on almost anything under the sun? We were part of those group buyers. I bought an underwater camera, bank debit card, speakers, travel accommodation, etc. Their daily email notifications are irresistible; it was like an impulsive buying. But everything will meet its end. Hahaha! I tried not to check their site to the point of unsubscribing from updates. If not, part my savings will go down the drain.
OLX
This site is like the local version of eBay but I least like OLX's limited service. We bought an item here once but I highly doubt to make repeat purchase from them. But in terms of item search, this site shows an active competition.
Other online shopping sites worth mentioning are:
Web-based entrepreneurs such as solesisters.blogspot.com (shoes)
Facebook Page like Kim's Store (gadgets)
The bottom line when it comes to online shopping is to buy only what is needed. If you think an item is only as good as the way you see it, part of it excites you but it's not a necessity that conforms to your daily living then you need to buy it.
Online shopping provides a convenient way to acquire goods and services, money-wise – keep in mind to be realistic and don't be hasty in making decisions.
DeiVille.com, created by Green Dei (Daryll Villena)
Write us at darylldial(@)gmail(dot)com for tips on entrepreneurship, consumerism, digital marketing, social media scenes and SEO.
If you find this post helpful, informative or entertaining, feel free to SHARE it.
Get instant updates from deiville.com on:
Facebook | Twitter | Instagram | Google + | Pinterest
I'd love to know what you think about this post. Feel free to leave your comment.
I do reply to each of your messages or questions so please come back if you've left one.
Disclosure: This is a sponsored post and deiville.com blog received a non-monetary compensation for review and sharing this post. Regardless, all opinions are my own; may or may not differ from yours. I only recommend, discuss or introduce my reader to products/services/businesses I would or do use myself.
Comments
comments