Proactiv Solution Philippines: Avril Lavigne on Tour Live in Manila 2014
Buy Proactiv Kit Now and Get a chance to Win Patron Tickets to Avril Lavigne's Concert!
By Proactiv Solution Philippines
Smart Araneta Coliseum on February 17, 2014
per DOH–FDA CDRR Promo Permit No. 221 series of 2013
Avril Lavigne on Tour
#AvrilLavigneMNL
Win Patron tickets for Avril Lavigne LIVE in Manila happening on February 17, 2014 at the Smart Araneta Coliseum courtesy of Proactiv Solution Philippines' promo. Avril Lavigne on Tour is presented by Midas Promotions Philippines.
All customers who purchase Proactiv 30 day or 60 day kits from participating outlets within the promo purchase period will get a chance to join the electronic raffle to Win Patron Tickets to Avril Lavigne's Concert.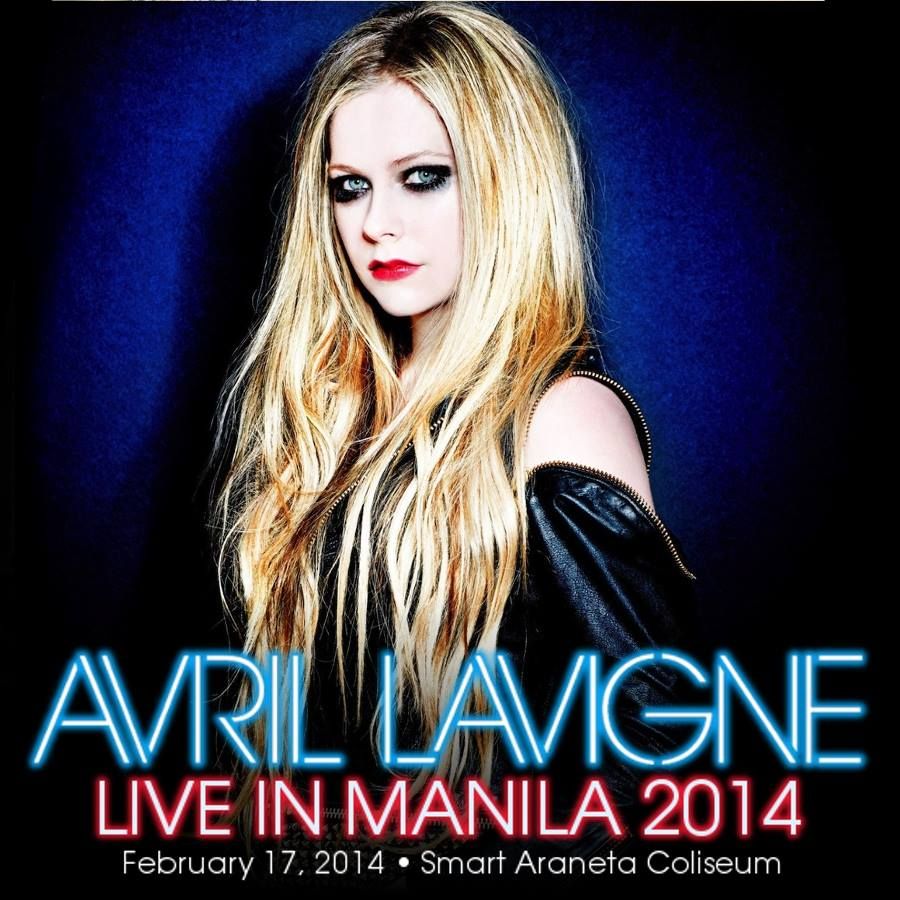 Ticket prizes at stake:
One (1) Grand Prize Winner of 2 Patron Tickets worth Php 5, 885 each
One (1) Winner of 2 Lower Box B Tickets worth Php4,825each
Three (3) Winners of 2 Upper Box B Tickets worth Php1,645 each
How to join:
1. Buy a Proactiv Solution 30-day kit (Php 2,495) or 60-day (Php 3,995) kit from any of the participating outlets within promo period. Purchase of 30-day kit is equivalent to 1 raffle entry, while purchase of 60-day kit is equivalent to 2 raffle entries.
2. For customers ordering from my.proactiv.com.ph, there is no special instruction or forms to be filled out. The system automatically tags eligible customers and the Account Name will be used as official entry. The promo can be viewed at: http://my.proactiv.com.ph/win-patron-tickets-avril-lavigne-concert.htm#.UrJKN9IW1EI
3. For customers ordering via phone hotlines, our Customer Service Representatives shall automatically tag all eligible customers and your Account Name in our database will be used as official entry.
4. For customers ordering from Proactiv Mall Kiosks our friendly Sales Personnel will assist you and help you fill-out Official Raffle Entry Forms available on site.
Terms and Conditions:
1. Purchases outside the promo period or from non-participating outlets are not eligible to join the raffle.
2. If a customer avails of the Proactiv Money back Guarantee that comes with every Proactiv 30-day or 60-day kit, this forfeits the subsequent activation of the raffle entry. If the customer won and subsequently availed of the Money Back Guarantee after claiming the prize, the actual cost of ticket will be deducted to the refund value.
Promo Purchase Period: December 5, 2013 to February 4, 2014
Raffle Date: February 6, 2014
Winners will be contacted directly by Proactiv Solution Philippines with instructions on how to claim the prize.
Participating Outlets:
1. Proactiv Online Shopping Site: http://my.proactiv.com.ph
2. Proactiv Door-to-Door Delivery Phone Hotlines: (729-2222, 1-800-8-729-8888, 1-800-10-889-4444, 0917-801-8888)
3. Proactiv Mall Kiosks:
a. Trinoma, 2nd Floor (Telephone: 380-3801)
b. Glorietta, Ground Floor (Telephone 388-2848)
c. Marquee Mall, Ground Floor (Telephone: 0935-8341523)
The prizes are directly purchased from Ticketnet, official ticketing agent of the event. Proactiv Solution is not a sponsor of the said event and is not endorsing the event. Concert organizers are not connected to Proactiv Solution.
DeiVille.com, created by Green Dei (Daryll Villena)
Write us at darylldial(@)gmail(dot)com for tips on entrepreneurship, consumerism, digital marketing, social media scenes and SEO.
If you find this post helpful, informative or entertaining, feel free to SHARE it.
Get instant updates from deiville.com on:
Facebook | Twitter | Instagram | Google + | Pinterest
I'd love to know what you think about this post. Feel free to leave your comment.
I do reply to each of your messages or questions so please come back if you've left one.
Disclosure: This is a sponsored post and deiville.com blog did receive compensation for review and sharing this post. Regardless, all opinions are my own  and sourced from Proactiv Solution Philippines; may or may not differ from yours. I only recommend, discuss or introduce my reader to products/services/businesses I would or do use myself.