Entrepreneurship: Business Ideas with Franchising
How to Start a Business Through Franchising
Mompreneurship Series
Entrepreneurship
Consumerism
Franchising
Deiville would like to thank Super Cuts for another collaboration efforts with us on how to empower women (in particular) in the field of Mompreneurship/Entrepreneurship by creating a business through franchising. The topic does not generalizes by gender, men can also learn from this discussion.
Personally, I'm yearning to make a living sort of a substantial amount by maintaining  websites and from online jobs I applied. I left an 8-5 job to be able to maximize time with the family and make a living by starting up a home-based small-time business. But,  the family I have are open to opportunities like franchising, in the same way we are all open to an accessibility where and how to make an extra money. It's been a plan that has been popping up every time our dinner topics shoot with "what if I file an early retirement", the next mind-mind boggling question is "what type of business would we excel?" "What's our passion, interest and hobby – all rolled into one," "How about franchising as a sideline?"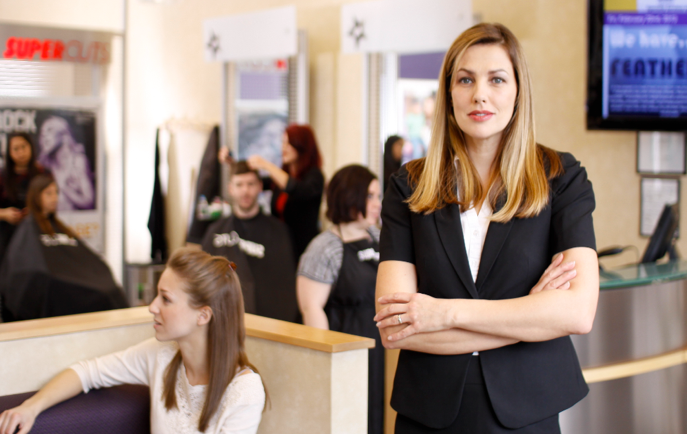 Surprisingly, I reviewed on some statistics about "Who is looking to start a business" that commend on start-up business: from gender-related decision making and business planning as whole pie, here are the data to look into from 1,000 people surveyed with a net worth of over $200,000:
– 56% are planning on opening or starting a business in the next 12-18 months. (Either alone or with a partner.)
– 25% are females looking to start their own business.
– 56% looking to start a business are planning on having a business partner.
– 31% of the people looking to start a business are planning on going into business with a spouse or domestic partner. (That's roughly 10% of all respondents.)
– 30% of respondents looking to start a business are going into business with a friend and 26% are going into business with a colleague.
Key figure: Females are more likely to go into business with a spouse or domestic partner than males.
How are business partners likely to be related? Here's a handy dandy chart: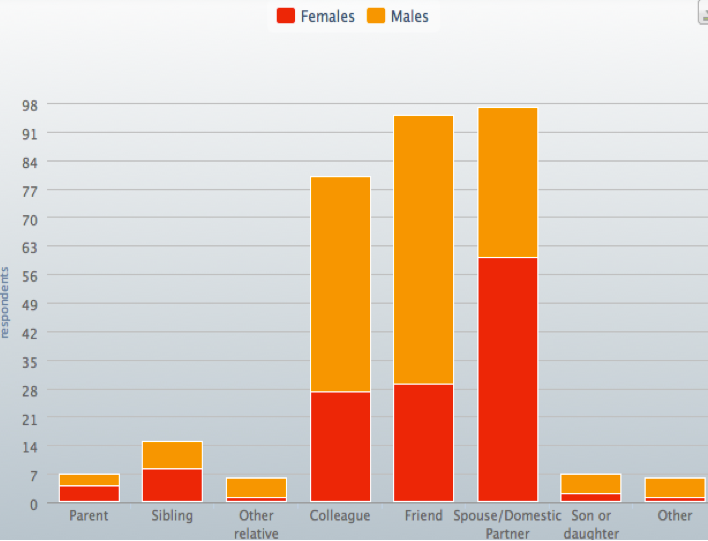 Starting a business does not require a huge capital, the best capital to have is your creativity and determination. Backed with intensive research and careful planning before you plunged in the ocean full of fish. Franchising is one of the many outlet where a business start ups can maximize an existing and tested brand name. If you have any franchise business idea, take a closer look on its business portfolio and consider investing now before you reach retirement age. 🙂
DeiVille.com, created by Green Dei (Daryll)
Follow @GreenDei and Like our Official Facebook Page: Dei-Ville
Write us at darylldial(@)gmail(dot)com for tips on entrepreneurship, consumerism, digital marketing, social media scenes and SEO.
Full Disclosure: This is a sponsored post and deiville.com blog did receive compensation for review and sharing this post. Regardless, all opinions are my own except those that are mentioned from the organizers and may or may not differ from yours. I only recommend, discuss or introduce my reader to products/services/businesses I would use myself.