Department of Education (DepEd) Released the school calender for School Year 2013-2014
Complete List of school schedule,activities and Philippine Regular/Special Holidays for School Year 2013-2014 (from May 2013 to May 2014)
Philippine Education
Parenting
Consumerism
DepEd School Calendar
Department of Education
The complete school calendar for School Year 2013-2014 was released by Department of Education (DepEd) last February 2013. DepEd (Kagawaran ng Edukasyon), an executive department of the Philippine government is the controlling body and policy maker in improving the quality of basic education: both primary and secondary school systems.
DepEd Order No.10, series of 2013
The school year shall formally open on Monday June 3, 2013 and end on Monday, March 31, 2014 with a total of Two Hundred One (201) class days.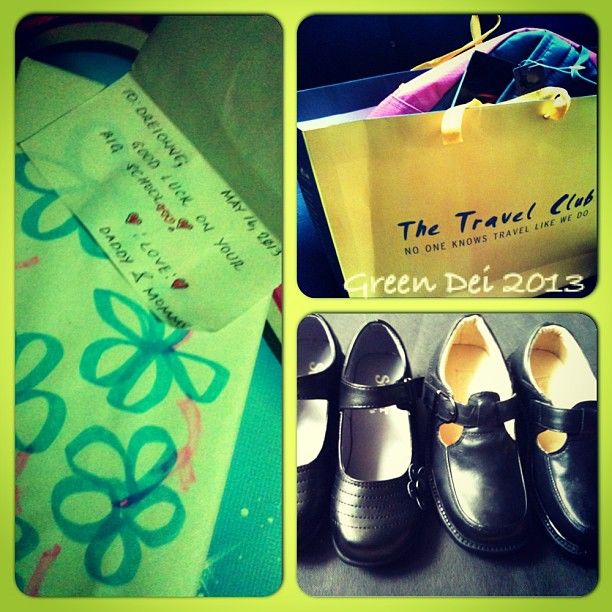 Complete List of school schedule,activities and Philippine Regular/Special Holidays for School Year 2013-2014 (from May 2013 to May 2014)
May 20-24, 2013: National Schools Maintenance Week (Brigada Eskwela)
May 27: Extended Kindergarten and Grade 1 Registration
May 27-31: Oplan Balik Eskwela (Back to School)
June 3, 2013: Opening of Classes
June 12, 2013, Wednesday: Philippine Independence Day (Regular Holiday)
August 1-2, 2013: First Quarter Examination
August 9, 2013, Friday: Eidl Fitr or End of Ramadhan (Legal Holiday, tentative)
August 21, 2013, Wednesday: Ninoy Aquino Day (Special Non-working Holiday)
August 26, 2013, Monday: National Heroes Day (Regular Holiday)
August 27-28 2013: National Career Assessment Examination (NCAE)
October 10-11, 2013: Second Quarter Examination
October 15, 2013: Eidul Adha (Special Holiday, tentative)
October 28-31, 2013: Semestral Break
November 1, 2013, Friday: All Saints Day (Special Holiday)
November 11-15, 2013: Philippine Education Placement Test (PEPT)
November 30, 2013, Saturday: Bonifacio Day (Legal Holiday)
December 21, 2013, Saturday: Christmas Break
December 30, 2013, Monday: Rizal Day (Regular Holiday)
January 6, 2014, Monday: Class Resumes
January 9-10, 2014: Third Quarter Examinations
January 25, 2014: Early Registration Day for SY 2014-2015
February 25, 2014, Tuesday: EDSA Revolution Anniversary (Special Holiday for All Schools)
March 5, 2014: National Achievement Test (NAT) for Secondary (Fourth Year)
March 11, 2014: National Achievement Test (NAT) for Elementary (Grade III)
March 13, 2014: National Achievement Test (NAT) for Elementary (Grade VI)
March 13-14, 2014: Final Examinations for Grade VI and Year IV
March 20-21, 2014: Final Examinations for Grades I-V and Years I-III
March 27-28, 2014: Recognition Day/Moving Up and/or Graduation Ceremonies
March 31, 2014: Last Day of Classes
April 7, 2014: Araw ng Kagitingan
April 7, 2014: Start of Summer Classes
April 17, 2014: Holy Week – Thursday
April 18, 2014: Good Friday
April 19, 2014: Black Saturday
May 1, 2014: Labor Day
May 19-23, 2014: National Schools Maintenance Week (Brigada Eskwela)
May 23, 2014: End of Summer Classes and Final Examination
May 26, 2014: Registration of 5-year old children for Kindergarten (for those who were not able to register on January 25, 2014
May 26-31: Oplan Balik Eskwela (Back to School)
Note that Private grade schools and high schools may have a different set of schedules, although the school's calendar is still and will implement based from DepEd's official release.
National Schools Maintenance Week (Brigada Eskwela) is the preparation and maintenance of the school facilities. Clean up drive before the school year starts, mostly parent volunteers join the brigade to assist the school admins of public schools in the country. Preparations includes  general cleaning of the outdoor and indoor facilities of the school.
High hopes:
We hope there would come a time, the government budget prioritize the education sector, when all the public elementary and high schools have access to technology driven way of learning like that of a facility where students can develop higher learning with the use of multimedia and interactive tools. It's like having a stand for tv screen (with a smart tv of course) right into their sight, where students and teachers will able to use creativity and progression in learning, not hampered by textbooks alone (when even textbooks are not available for these children).
Source:
View complete (8-pages) DepEd Order and Guidelines on the Implementation of School Calendar for School Year (SY) 2013-2014
http://www.deped.gov.ph/index.php/issuances/deped-orders/document/school-calendar-for-the-school-year-sy-2013-2014?format=raw
http://www.gov.ph/k-12/
Related Topics:
UPIS: UP Kindergarten Admission Test 2013 Result and Parent Discussion Board
Early Literacy Clinic : Hello World, Here I Come!
2nd Singapore Math Learning Festival Round-up
Quezon City: Progressive Schools and Traditional Schools Directories
Feedbacks for Kinderheim for Incoming Nursery/Kinder
Parenting: Summer Activities For Kids
Quezon City: EARLY LITERACY CLINIC (ELC)
The 1st Philippine Brain-based Learning Conference Round-up
BrainFit Studio Philippines: Building Brain Fitness for Kids and Parents
DeiVille.com, created by Green Dei (Daryll)
Follow @GreenDei and Like our Official Facebook Page: Dei-Ville
Write us at darylldial(@)gmail(dot)com for tips on consumerism, digital marketing, social media scenes and SEO.
Disclosure: This article is being published based on my written opinions and mentioned source. No business relationship involved with any company or organization promoting this event.