Deiville: Round-Up on Barbie Live The Musical
Round-Up on Barbie Live The Musical by Deiville
Opening Show (December 11, 2013)
#BarbieLivePH
Parenting
Consumerism
Manila Activities
December 11, 2013 Manila – Little girls in hot pink, toddlers in pink tutu, hearts, lace outfits, and even Tessa Prieto in pink stilettos and heart-shaped sun glass, not to mention fairy wings and magical wings everywhere. The rest are humming Barbie tunes while the cast of Barbie Live The Musical strike a fabulous performance as they captured selected scene from Barbie movies.
"Barbie LIVE! is set on a Hollywood sound stage and follows Barbie and her best friend / co-star Teresa on the set of their new movie. When Teresa starts to doubt herself and her theatrical abilities, Barbie leverages lessons from her past taught in her popular DVD's – Mariposa and Fairy Princess, Swan Lake, and Princess and the Popstar to teach Teresa (and the audience) to be confident, believe in yourself and embrace the power of friendship. Barbie LIVE! features recognizable popular songs from the animated Mattel hit movies, as well as new music from distinguished producer, Robbie Roth."
First stop, Barbie and her friends sets conversation in Dreamhouse were the two best friends discussed theater auditions which shifts from one theme story to another. Swan Lake rendition shows off the ballet and jazz moves of the cast. Next stop was the fairy tale plot from Mariposa and Fairy Princess. The stage was curled up as Shimmervale, the place made up of crystallites and the home of crystal fairies. These fairies are allies of the flutter fairies of Flutterfield (Mariposa's homeland). Mariposa helped Princess Catania and her father's kingdom transformed the bad witch Gwyllion and restored the kingdom's heartstone.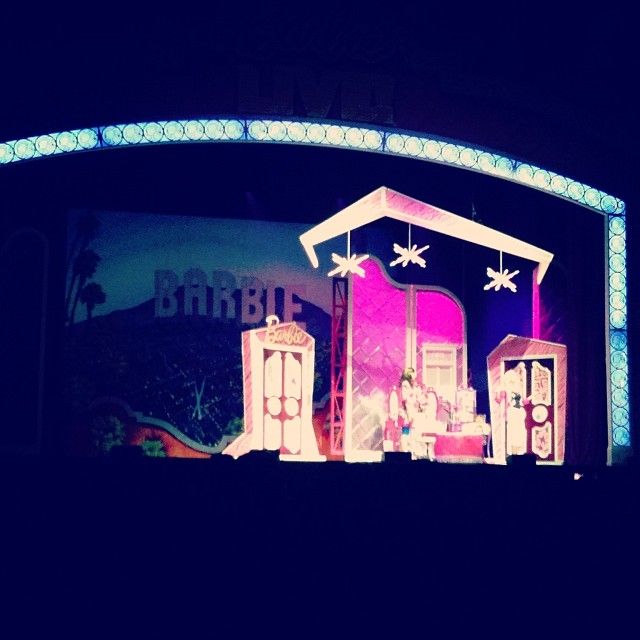 I (the mom) for the nth times have watched all the Barbie DVD's every Goddamn afternoon in the living room (hmmm and that makes me think credibility-wise I have the (so called) freaking right to make valid comparison and assumption. 🙂 But ask every child who've watched it and they will give you that notorious direct-to-the-point, blow-by-blow account about the musical versus the movie plot, with full gestures, facial expressions and some musical instruments to backup the impromptu act! A good used alto sax and electronic keyboards we gave her. Children of gadget-generations possessed unique intelligence — they could memorize the script, song lyrics just by watching the entire movie in (say) five to seven consecutive days, charming little pricks.
Back on stage, Barbie and The Popstar is one of my child's main attraction, where Barbie (the princess) and Tori (the popstar) swap personalities and experienced the opposite life's fame and responsibilities. They exchange character through a magic comb, just by brushing off their hair strands. But the best part of it, Barbie and Tori sings and rock their hearts out (the part when the girls start to strut guitars and vocalization). Even grannies back home are totally into it!
To these kids – Barbie has really come alive! Barbie Live set design and production were inspiring that we wished those awesome sets can be taken home. What excites me most to see on stage were the murals and materials the production team has come up with. Plus the the colorful costumes and the lively character and for that part, we gave a shout out for funny girl Peg! We thought she would fit as (Alice in Wonderland) Mad Hatter's wife pretty well, they have two things in common – both loves "to sew" and uncanny ability to put smile on the audience faces.
Heard from some children they are pleased to have a room interior like that from the stage! The production team made a ledge patterned from Barbie toy Deco House, looks like a giant version of the toy that these children can really play monkey bars in it. For vain girls (the Barbie consumerism appeal) – pinkish closet, vain mirrors, entrance doors gives parents an idea how to make over the children's room! 🙂
Director and Choreographer, Kobi Rozenfeld, brings his reputation and global experience as one of the world's most innovative choreographers and creative expertise to Barbie LIVE! From Beyoncé to Britney Spears, Rozenfeld brings a tangible energy and unique style to the stage.
Rozenfeld's associate choreographer and assistant director, Kelly Allen has also contributed her performance style and skill to the production. As a respected & accomplished artist in the US, Allen performs and assists Rozenfeld and the multi-Emmy Award winning Marguerite Derricks, as well as Jennifer Hamilton, Alex Little, JT Horenstein, Chucky Klapow, Zach Woodlee.
The creative team also includes: Author/Scriptwriter Diane Rodriguez (Obie Award winning multi-disciplinary theatre artist), Scenic Design by award-winning Stanley A. Meyer (Broadway set designer for Beauty and the Beast), Broadway Musical Director and Composer, Robbie Roth (Composer and music director for Flashdance); Award-winning Lighting Designer Jesse Blevins and Peter Morse (Lighting designer for New Kids on the Block, Lenny Kravitz, Barbara Streisand, Michael Jackson and many more); Costume Design by Aviad Arik Herman (Designer for Miss Universe events); Sound Design by Kai Harada.
Catch Barbie Live! in Manila until December 15 only! For more details about the show, visit www.barbielive.com or call (02) 470 6956.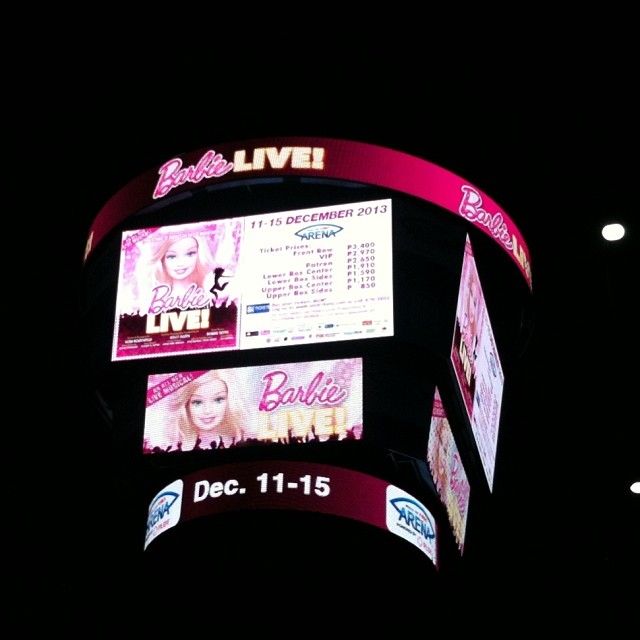 Hey Barbie Live! team, children were asking are you coming back next year? Here's the list they wanted to put into stage production planning, sort of more visions to reality:


Barbie 12 Dancing Princesses
Barbie and the Magic of Pegasus
Barbie Swan Lake (played)
Barbie in a Fairy Secret
Barbie Fairytopia
Barbie Mariposa and her Butterfly Fairy Friends
Barbie The Island Princess
Barbie Magic of the Rainbow
Barbie Mermaidia
Barbie as the Princess and the Pauper
Barbie in the Diamond Castle
Barbie in the Nutcracker
Barbie as Rapunzel
Barbie and the Three Musketeers
Barbie Diaries
Barbie in a Mermaid Tale
Barbie Princess Charm School
Barbie a Perfect Christmas
Barbie in a Christmas Carol
Barbie Mariposa and the Fairy Princess (played)
Barbie in a Fashion Fairy Tale
Barbie the Princess and the Popstar (played)
Barbie in the Pink Shoes
Barbie Life in the Dreamhouse (played)
Barbie and her Sisters in a Pony Tale
To cap off the opening show, our child had a quick interview by Channel Net25 crew about her feedback from Barbie Live! and what part of the musical does she like most. We have a complete video clips of it to be uploaded on Green Media PH YouTube channel.
More updates on Barbie Live on Deiville Facebook Page.


Related topic:
Barbie Live! The Musical at the Mall of Asia Arena
December 11-15, 2013
DeiVille.com, created by Green Dei (Daryll Villena)
Write us at darylldial(@)gmail(dot)com for tips on entrepreneurship, consumerism, digital marketing, social media scenes and SEO.
If you find this post helpful, informative or entertaining, feel free to SHARE it.
Get instant updates from deiville.com on:
Facebook | Twitter | Instagram | Google + | Pinterest
I'd love to know what you think about this post. Feel free to leave your comment.
I do reply to each of your messages or questions so please come back if you've left one.
Disclosure: Deiville wold like to thank Vivre Fort Entertainment for the exclusive media invites.