Managing Summer Acne with Proactiv
7 Tips to Cope with Summer Acne by Proactiv
Simple Three R's (Step System to Acne-Free Skin)
Proactiv Solution Philippines
Consumerism
Health Talk
Mind and Body
Brand Management
Product Review
Skin Care
With an overload of summer activities – vacations everywhere, out of town adventures; the heat brings out the worst in your skin. Not everyone has the same skin types, there are those who suffer acne and its complications even with slightest change in the weather. The sweltering temperature can cause sweating, which when mixed with excessive oil, dirt and bacteria on skin will clog pores and lead to breakouts. Despite your overactive oil glands going on overdrive this summer, you can still have fun in the sun with your most potent anti-pimple ally: Proactiv Solution, the leading anti-acne treatment product. It is safe and effective for almost everyone, and it can help prevent facial blemishes from becoming a larger skin problem, in the long run it will keep your skin healthy and acne-free.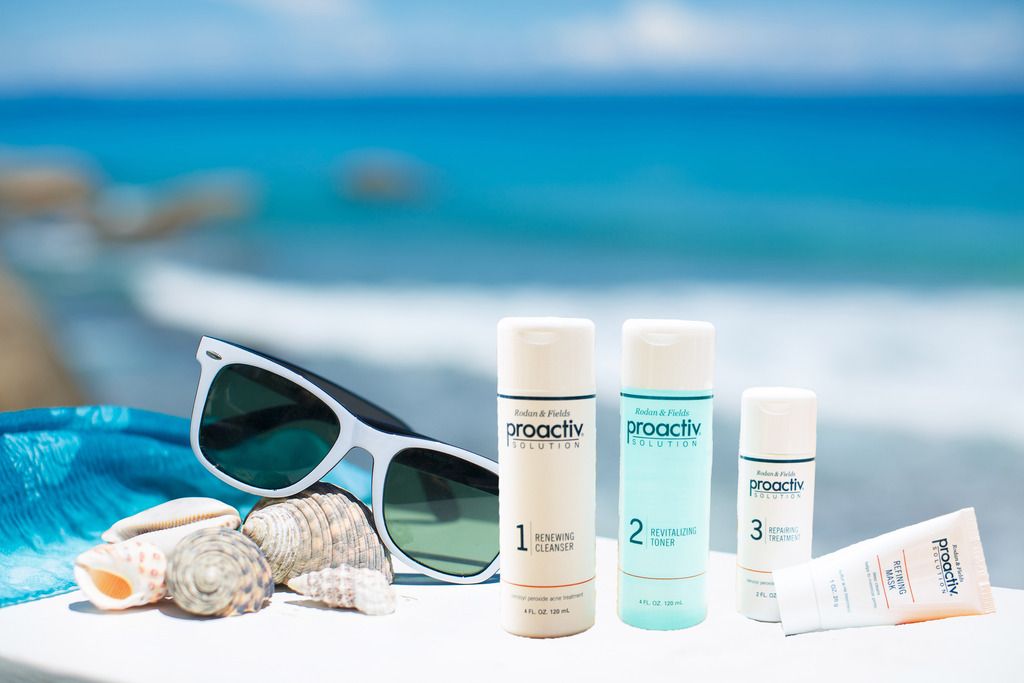 7 Tips on how to achieve acne-free, summer ready skin

1. Use Proactiv 3-step system as part of your daily skin regimen.
2. Proactiv requires less than five minutes a day, a simple apply and wash discipline.
3. Stick to oil-free formulation, these products are designed to absorb excess oil to help give your face a more mattified appearance while helping to assist the skin in the fight against acne.
4. Choose skincare products with mild formulations typically to gently exfoliate your skin, remove excess oil and deliver powerful acne-fighting medicine.
5. For extreme cases of acne, visit your dermatologist. Note that acne-care system can work alone or in combination with a dermatologist's prescriptions
6. Look for micro-crystal medicine for fast pore penetration and instant acne-fighting action.
7. Maintain your skin soft, smooth and hydrated without looking or feeling greasy. Avoid oil-based and perfume-base skin products. It's heavy on the pores making your skin feel irritated.
Acne Prevention: 10 Beauty Secrets How To Keep A Clean, Clear Skin
Simple Three R's (Step System to Acne-Free Skin)
Step 1: Renewing Cleanser
This medicated Renewing Cleanser is made with exclusive micro-crystal benzoyl peroxide – featuring smaller, finer particles designed to quickly penetrate pores to start killing acne-causing bacteria on contact. Tiny exfoliating beads gently remove dirt, excess oil and dead skin cells to help keep pores from clogging.
Step 2: Revitalizing Toner
This refreshing, alcohol-free toner helps remove impurities and excess oil so your skin looks and feels clean, soft and refreshed – not tight and dried out. Soothing botanical agents gently balance your skin tone.
Step 3: Repairing Treatment
The repairing acne treatment is a feather-light medicated treatment that gets deep into clogged pores faster but is designed to be gentler on the skin. It's an oil-free formula that's safe for your entire face.

Bonus: Refining Mask
Our rich, deep cleansing mask uses sulfur, a proven acne blemish- fighting ingredient that reaches deep into the pores, heals existing blemishes, pampers inflamed skin, and softens and refines the skin'st exture.
Don't make it a remorseless summer for you, beat the breakouts and be Proactiv!
DeiVille.com, created by Green Dei (Daryll Villena)
Write us at darylldial(@)gmail(dot)com for tips on entrepreneurship, consumerism, digital marketing, social media scenes and SEO.
If you find this post helpful, informative or entertaining, feel free to SHARE it.
Get instant updates from deiville.com on:
Facebook | Twitter | Instagram | Google + | Pinterest
I'd love to know what you think about this post. Feel free to leave your comment.
I do reply to each of your messages or questions so please come back if you've left one.
Disclosure: This is a sponsored post and deiville.com blog received compensation for sharing this review. Regardless, all opinions are my own  and based from Proactiv Solution Philippines promotional content; may or may not differ from yours. I only recommend, discuss or introduce my reader to products/services/businesses I would or do use myself.
Comments
comments