Scholastic's Geronimo Stilton Academy Pawbooks Trade Launch
Geronimo Stilton Academy Pawbooks are workbook series based on the Geronimo Stilton title book; it aims to provide educators and parents a fun way to enrich young minds to become mouse-ter-ful learners. These pawbooks makes it easy for parents like me to support my child with learning supplements to influence her to expand her vocabulary through the love of reading and composing her own storyboard. Looking through the pages I noticed the similarity of school tasks they are at the moment covering, which I thought will boost her learning capability and study habits by accessing other topic exercises like that from the Pawbooks. Prior to that she often goes home with a borrowed Geronimo Stilton/Thea Stilton/Creepela Von Cacklefur book from her school's library, so the pawbooks and her collection of Thea Stilton jives well with her interest without pushing her too much.
The activity books include excerpts from the book series to train and develop children's interest in Geronimo Stilton books and later on the process  to improved their literacy skills through task-oriented activity. Most importantly to motivate learners to become mouse-terrific readers and writers.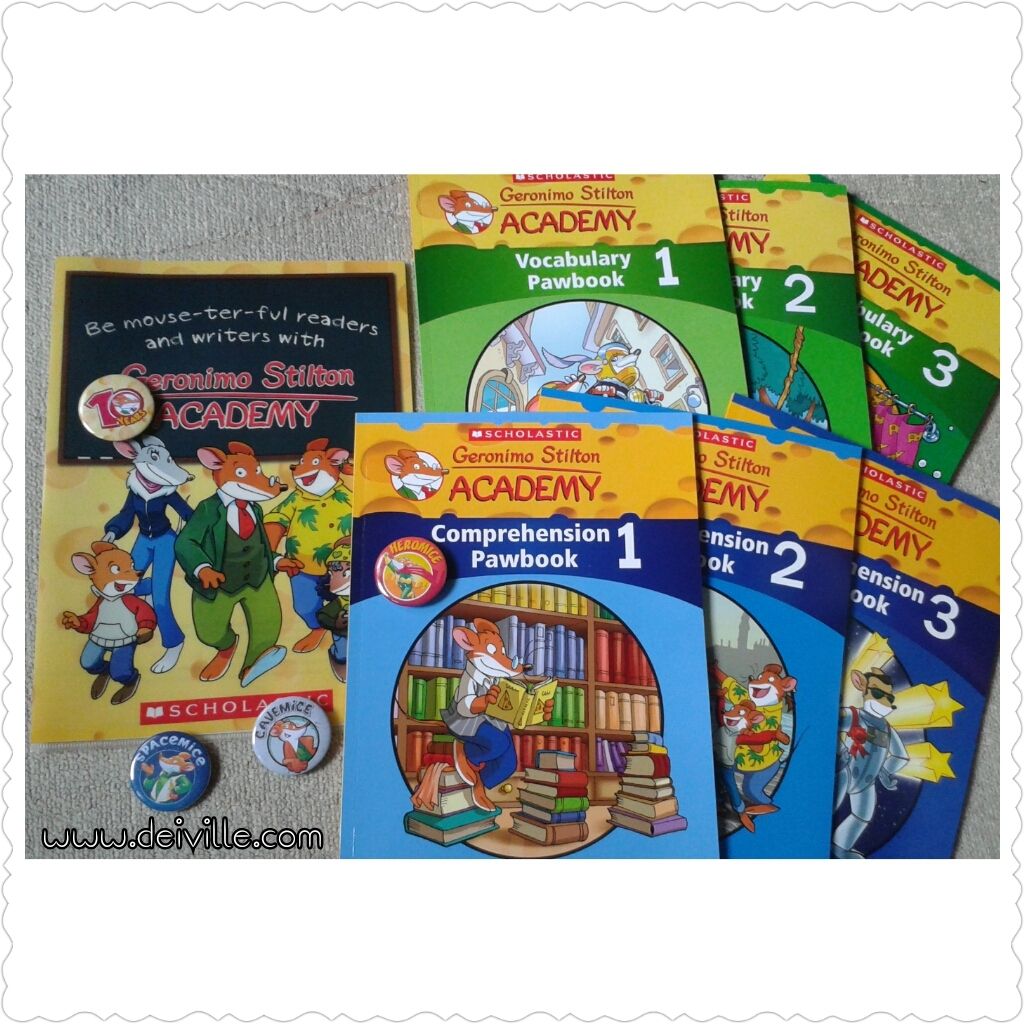 Geronimo Stilton Academy Pawbooks are categorized by level of learning

Continue reading →